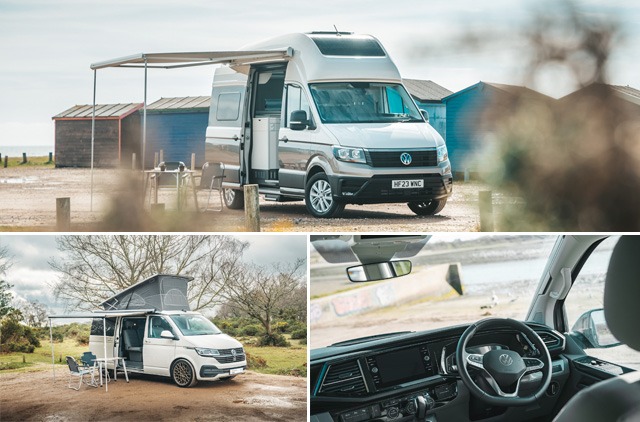 Calling all Happy Campers...
From the 4th to the 31st October, we have a variety of offers across the California range, including:
Up to £4,500.00 Deposit contribution and 7.5% APR when purchased through Volkswagen Commercial Vehicle Financial Services.*
5 free Services + 3 free MOT test**
5 Years' warranty**
5 Years Roadside Assistance**
And up to £2,500*** of factory-fitted options free, when purchasing a California, Grand California or Caddy California.
Our California range has a vehicle to suit every need, from the compact Caddy California, your ideal camping trip companion, to the iconic Calfornia 6.1 with its expandable living space and Grand California, your own home away from home.
Contact Breeze Van Centre Poole for more information and to book your test drive today.
T&C's Apply
*Up to £4500.00 Deposit contribution available on California (£1000.00) and Grand California (£4500.00) only.
**Available through our 5+ promise across the California range. Full T&C's apply****
*** New Factory orders before 31/10/2023 can receive options up to the value of £750 on Caddy California, £1500 on California and £2500 on Grand California. Full T&C's apply ****
****Full T&C's can be found HERE
Latest News