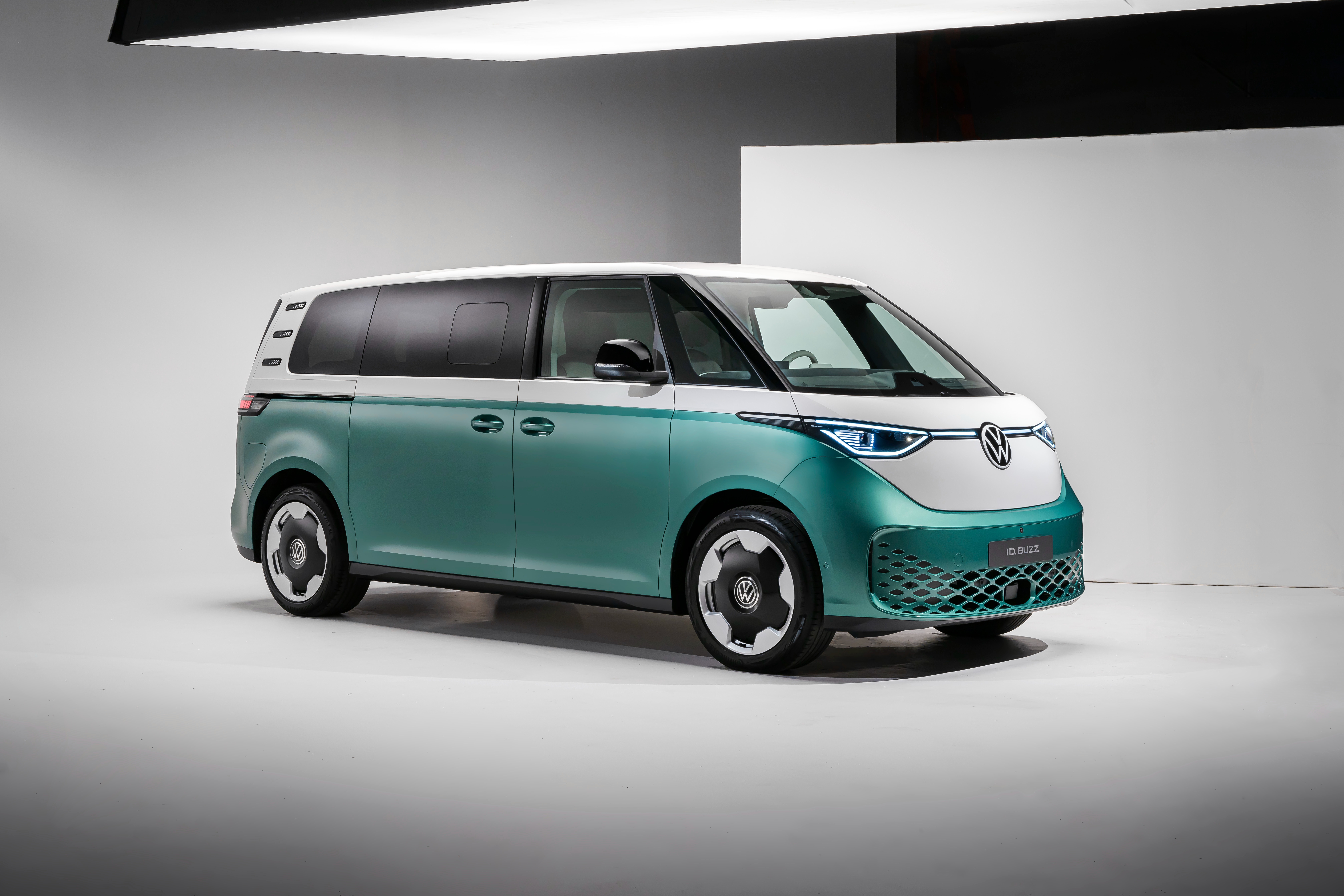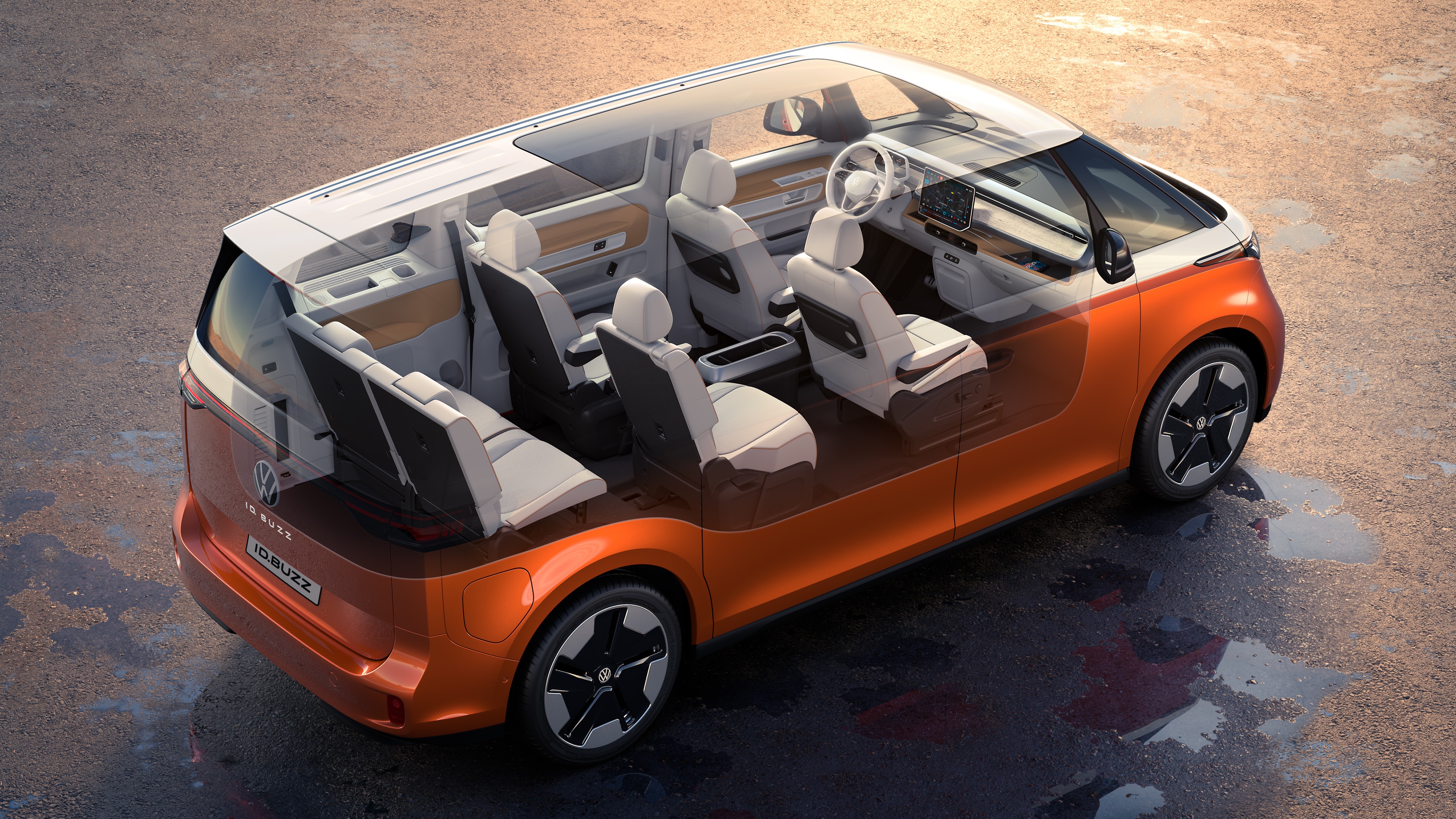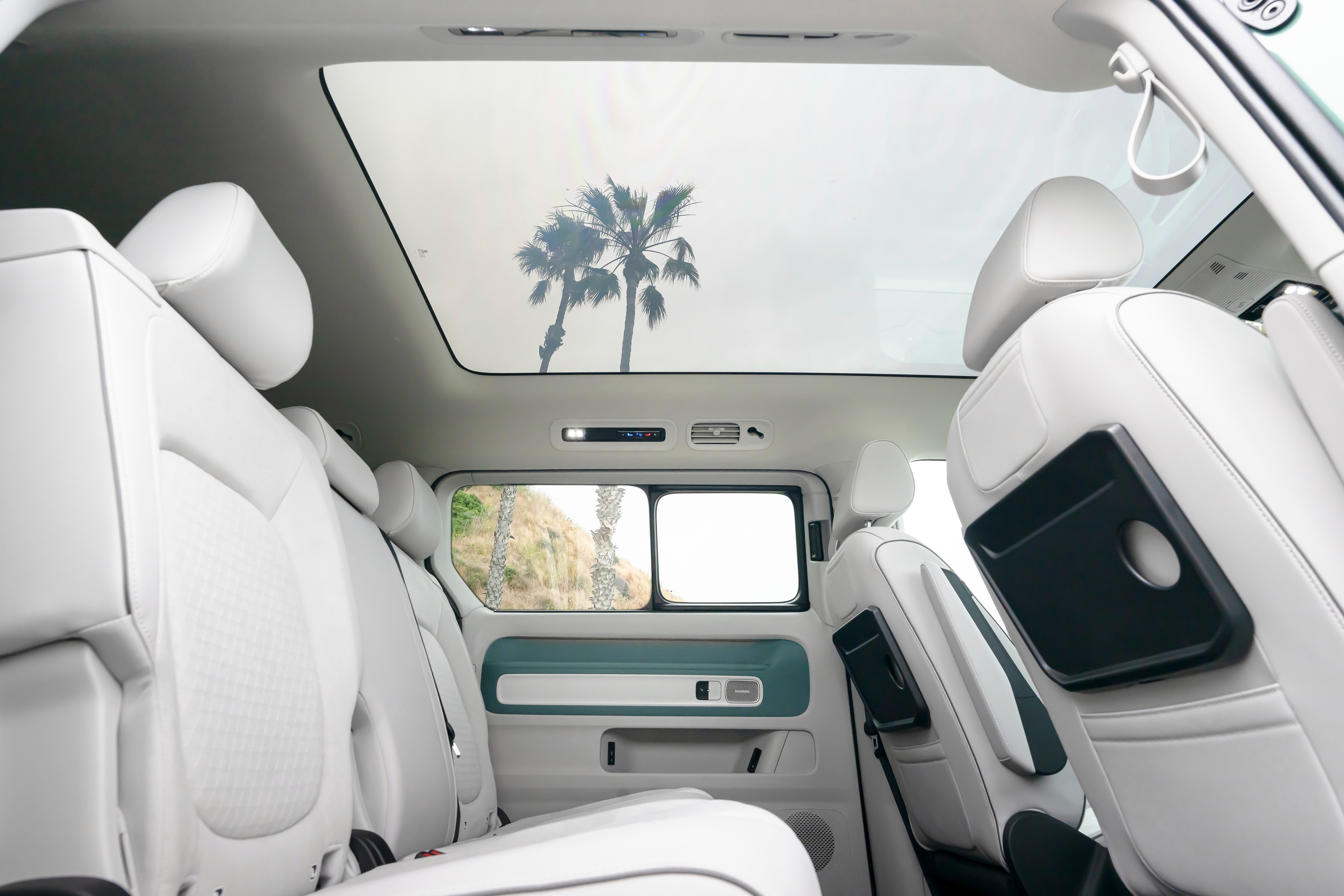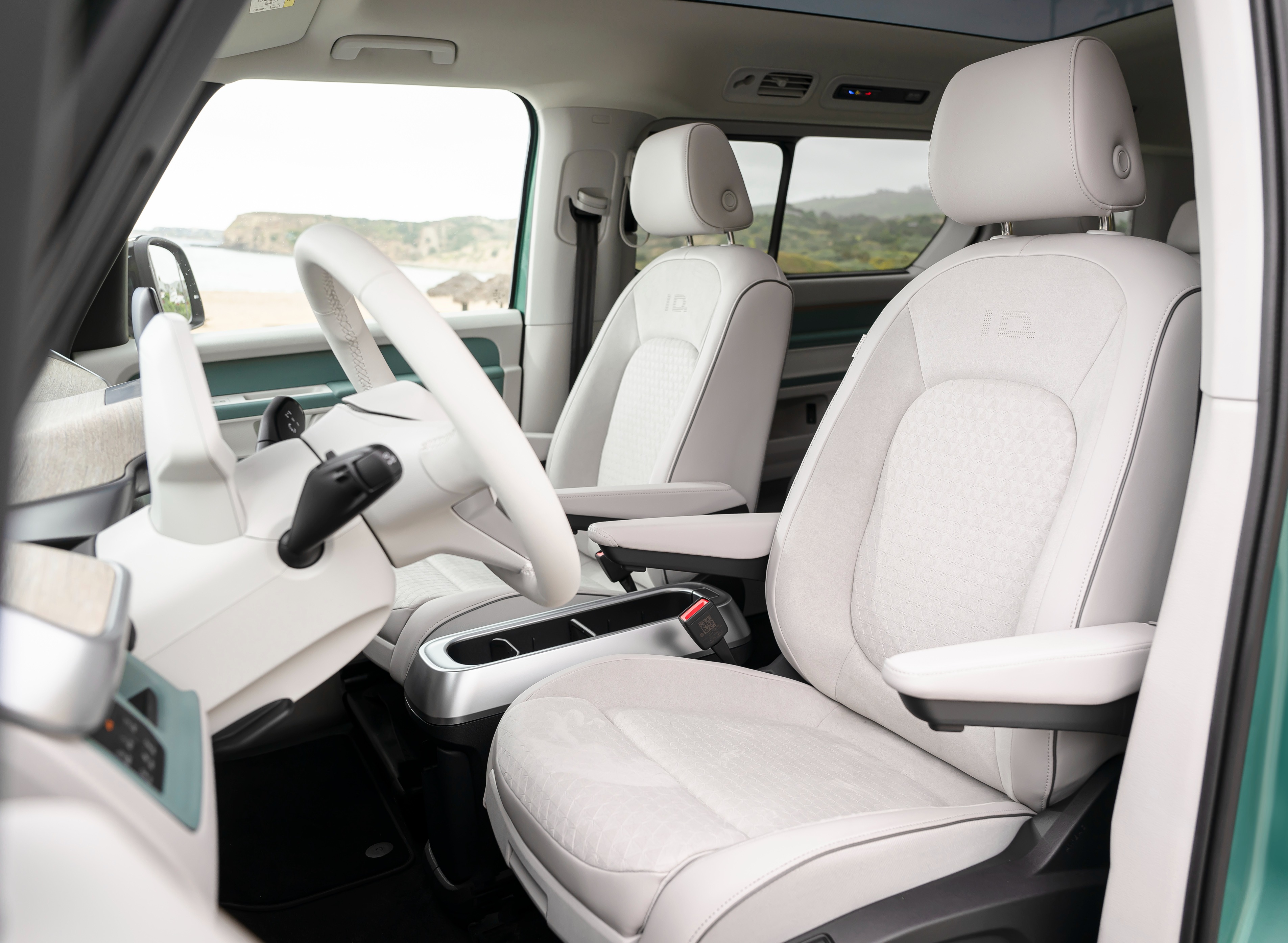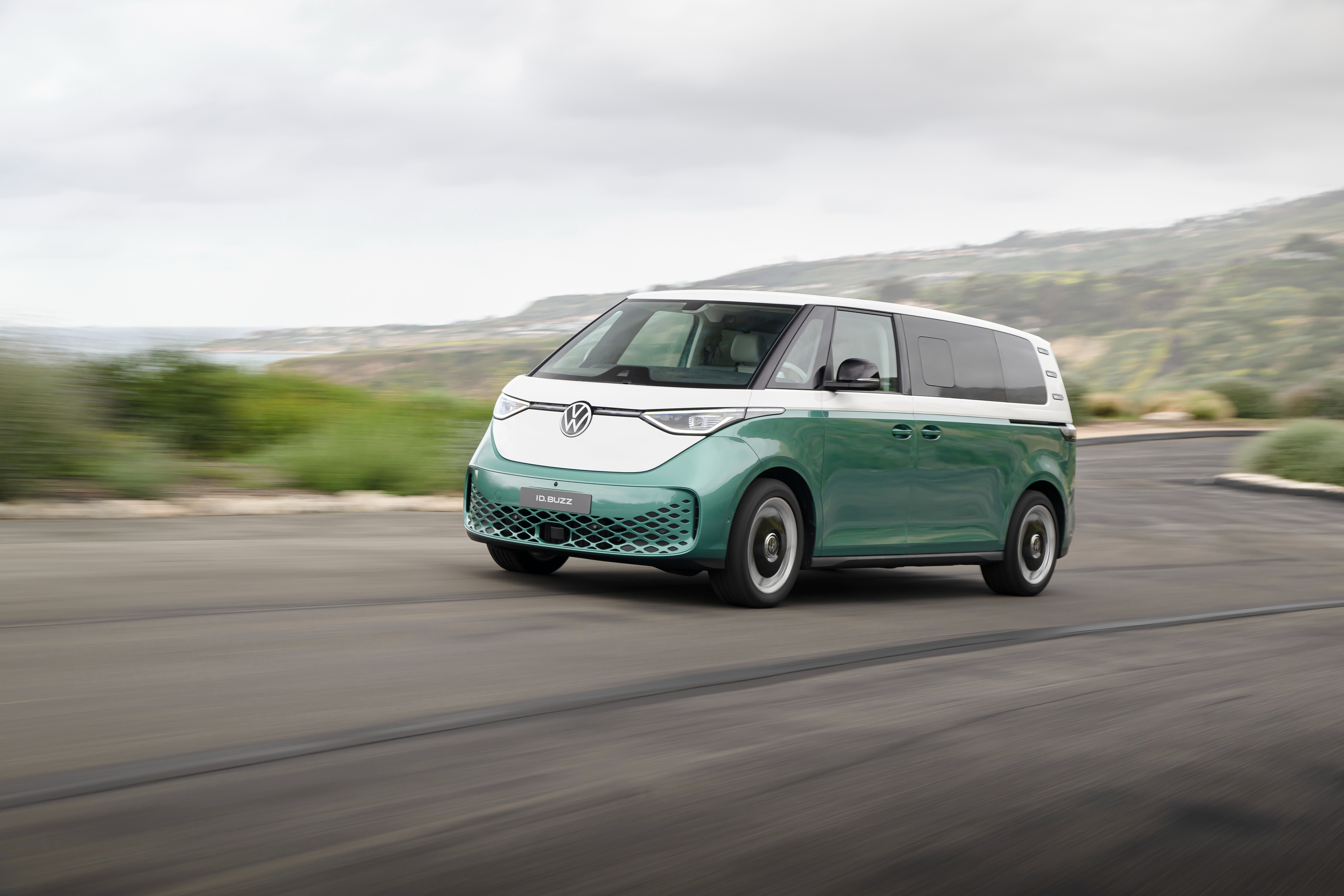 Premiere of ID.Buzz Long Wheel Base
The icon among electric vehicles and latest addition to the family, ID.Buzz long wheelbase has been revealed!
With a length of 4,962 mm, the extra length due to the increase in the wheelbase by 250 mm creates room for a third row of seats, providing up to 2,469 liters of storage space, and for a new, larger 85 kWh battery (net capacity), giving even more range. And the new heat pump increases efficiency in winter. The large ID. Buzz will also be available with a new 150 kW electric drive motor. This electric drive motor increases the maximum speed to the electronic limit of 90mph. The large ID. Buzz can reach a speed of 62 mph in just 7.9 seconds.
Other new features of the large electric VW Bus include a head-up display, an upgraded next-generation infotainment system, and remote parking via smartphone. Meanwhile, a newly designed high-tech panoramic sunroof with smart glass brings back memories of the legendary Samba Bus of the 50s. At 1.5 square meters, it is the largest glass roof ever built by Volkswagen. The smart glass can be changed from transparent to opaque and vice versa using the touch slider or voice assistant.
The ID. Buzz with long wheelbase will be available in Europe in spring 2024.
Notes
1. ID. Buzz (NWB): Power consumption in kWh/100 km: combined 21.7 – 20.5 (WLTP); CO₂ emissions combined in g/km: 0; Efficiency class: A+++; WLTP range: 402 to 423 km
2. ID. Buzz Cargo (NWB): Power consumption in kWh/100 km: combined 22.2 – 20.4 (WLTP); CO₂ emissions in g/km: combined 0; Efficiency class: A+++; WLTP range: 402 to 425 km
3. ID. Buzz with long wheelbase (LWB): near-production concept
Latest News