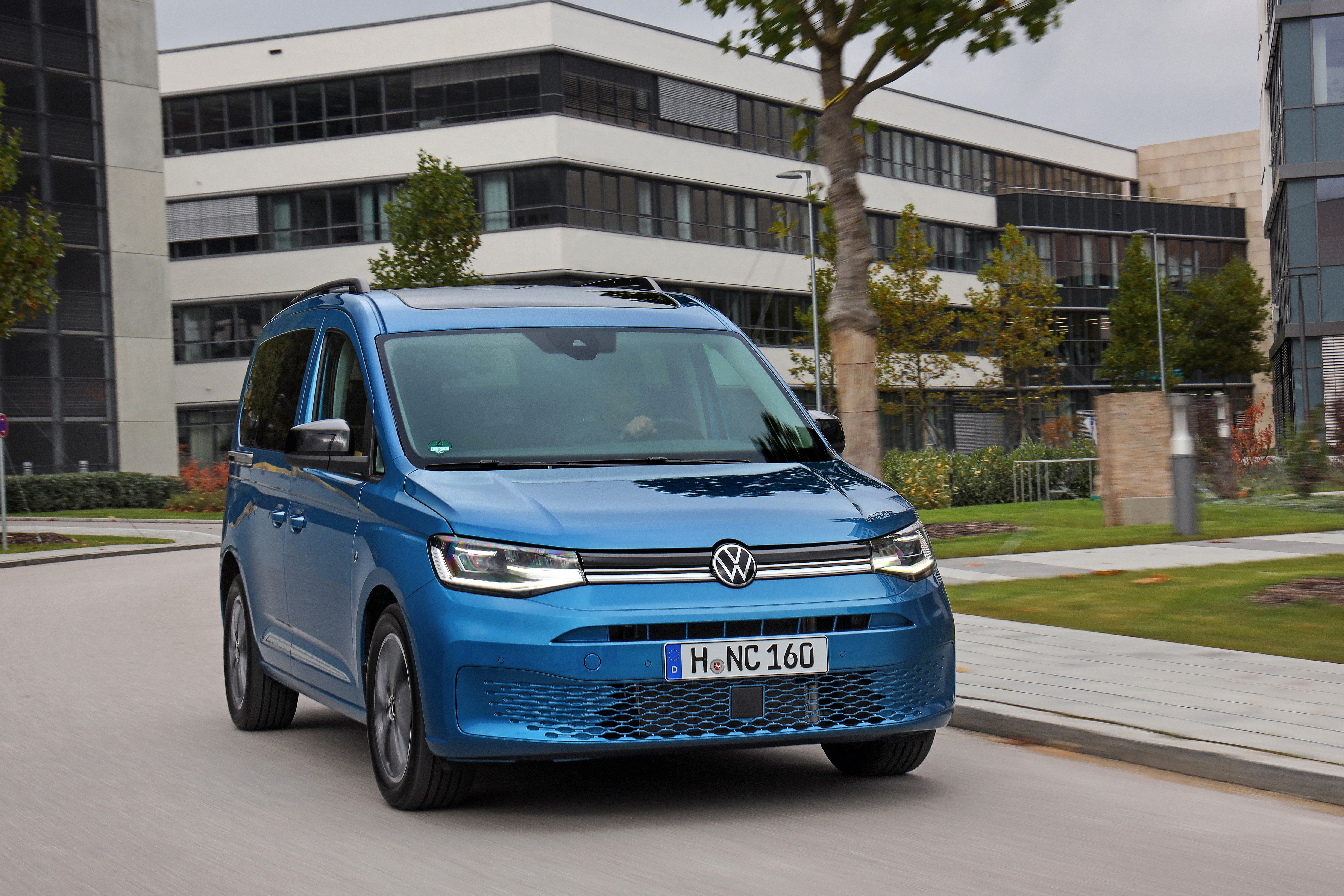 Volkswagen Caddy celebrates 40th Anniversary
The Caddy – originally introduced in the US in 1979 as the "Rabbit Pick-Up" – first rolled off European production lines in November 1982, and has since established itself as a major player in the compact and urban van market with a panel van, estate, compact MPV and campervan versions all released across its lifetime.
Originally based on the Mk1 Volkswagen Golf, and adopting its front end, over the years the Caddy has proven itself as a flexible, robust and reliable vehicle for tradesmen, delivery firms, young families and beyond, with successes spanning across four decades and five generations of the model.
To celebrate the Caddy's forty years of production, Volkswagen Commercial Vehicles is taking a look back over the history of this iconic van.
After the first-generation Caddy's introduction in 1982, it remained on sale in Europe until 1993, before the introduction of the second-generation model in 1995. Available as a panel van and high-roofed estate, the Caddy 2's versatility made it ideal for everyone from couriers to tradesmen and service providers.
Caddy 'Mk3' arrived in 2003, when manufacturing was moved to a Volkswagen facility in Poland that's been dedicated to the van ever since. Improvements made on this model were substantial, from the switch to the Mk5 Golf platform, the payload, load space, and the model's variety, with a flexible seven seat configuration that lended itself to young families for the first time.
The fourth-generation Caddy brought further improvements in vehicle safety and efficiency, as well as a range of two, five and seven seat configurations for complete customer versatility, making it practical for work and leisure, city driving or countryside excursions, family life and beyond.
Now onto its fifth generation, the Caddy 5 is more innovative and versatile than ever, offering a host of driver assist systems and intelligent tech features designed to make driving simpler and more enjoyable, with features such as Bluetooth® hands-free, a multi-function steering wheel, and an emergency e-call system all included as standard.
Based on Volkswagen Group's multi-purpose MQB platform, the Caddy range has been expanded to include the Caddy Life, Caddy Cargo and Caddy California.
Caddy Cargo
The Caddy Cargo provides a wealth of space thanks to the van's wide load bay, ranging from 3.3m³ to 4.0m³ – enough for two Euro pallets loaded sideways.
Available with a choice of engines, the option of manual or DSG gearboxes, and 4MOTION all-wheel drive, the Cargo is adaptable to any driving profile, whether loading cargo, squeezing into tight spaces, or taking on longer trips.
Caddy California
The Caddy range was further expanded to include the Caddy California, serving as the perfect companion for those seeking adventure, from the spacious foldout bed to the versatile mini-kitchen and al fresco dining set.
As the newest and most compact member of the Volkswagen campervan range, the Caddy California maximises on space, with a foldout bed that doubles up as a rear shelf, and two folding chairs and a camping table that make it a real home-from-home.
Packed with Volkswagen's most advanced infotainment, connectivity, safety and driver assistance systems, the new Caddy California is the most innovative and versatile yet.
More information on the Caddy range can be found here: https://www.volkswagen-vans.co.uk/en/new-vehicles/caddy.html
Latest News