We like to work with local businesses and people who share our values and business interests.
If you'd like to speak with us about a partnership or sponsorship opportunity, please email marketing@breeze.co.uk
Lighthouse, Poole's centre for the arts
The last few years have shown how important live events and shared interests are to our sense of community and wellbeing – whether that's music, theatre, comedy, or connecting over a love of cars or motorbikes! We're proud to be supporting Lighthouse, Poole's centre for the arts, to help support the arts right here in our community, continuing to bring communities together with shared experiences and delivering even more opportunities for the wider region.
https://www.lighthousepoole.co.uk/
Portsmouth Football Club
Breeze Van Centre Portsmouth has been an Official Partner of Portsmouth Football Club since 2014 and we're delighted to have recently signed for a further 2 seasons.
https://www.portsmouthfc.co.uk/
Crescent Motorcycles and Yamaha WorldSBK
Established in 1
950, Crescent Motorcycle Co Ltd prides itself in supplying the very best in motorcycles, parts, clothing, accessories, and service support.
The Crescent franchise locations include Honda, Suzuki, and Yamaha, with a 'pro-shop' destination dealership in Verwood with full race set-up facilities.
As part of this new relationship, Breeze Volkswagen is also the Official Automotive Partner of the 2021 Pata Yamaha WorldSBK team, managed by Crescent, with rider Toprak taking home the World SuperBike Championship title for the team in 2021. Well done Toprak and Team Pata Yamaha!
https://www.crescent-motorcycles.uk/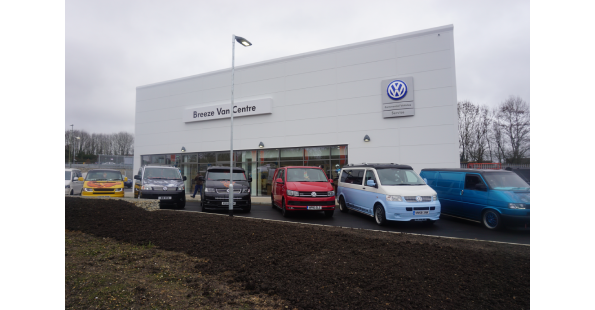 South Coast Transporters
As long-term sponsors of South Coast Transporter Club, we offer exclusive member discounts on Volkswagen van servicing, MOT, and parts.
SCT is all about family and friends - enjoying their Transporters, Volkswagen shows, and getting together at monthly meets while raising money for local charities.
Search Southcoast VW Transporters on Facebook for more info or to join.