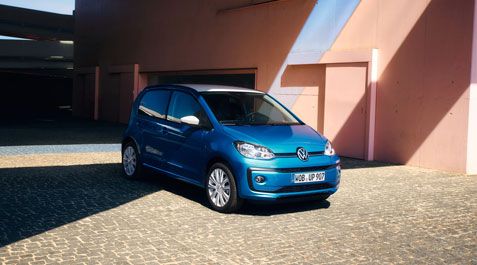 Up! and Passat What Car? Used Car of the Year Awards!!
The Volkswagen up! and Passat Estate take a double victory at the What Car? Used Car of the Year Awards 2020!
Volkswagen is celebrating a fantastic double win at the What Car? Used Car of the Year Awards, with the up! winning used city car of the year, and the Passat Estate taking the trophy for a used estate car.
Up! - Used City Car of the Year
The up! was described as "long having been one of our favourite city cars", already being Volkswagen's most affordable model and even greater value for money on used models - especially when purchased through the Volkswagen Das WeltAuto Approved Used car scheme.
Passat Estate - Used Estate Car of the Year
The Passat Estate's boot capacity of up to 1,780 litres wins on luggage space, alongside its high-quality interior and unbeatable comfort of driving. "The Passat has been a long favourite among UK buyers for its genuine all-rounder status, and an ability to rise to challenges with unrivalled confidence and capability," says Barny Francis, National Used Car Manager at Volkswagen UK.
"It's got a strong history of success...there is plenty of choice for used car buyers at our retailers".
The features of the economy, safety, space and ease of use were considered for the awards, as well as driving behaviours and suitability to a variation of roads and weather conditions.
Both are extremely popular used models. At Breeze Volkswagen we have plenty of Das WeltAuto Approved Used stock of both the up! and Passat Estate.
Latest News