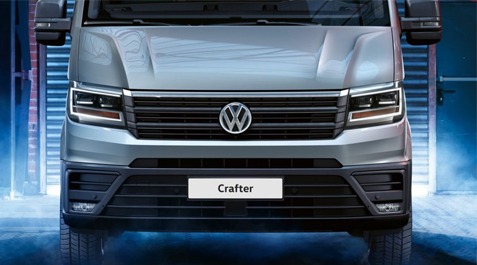 Trio of awards for Volkswagen Commercial Vehicles!
The Volkswagen Transporter 6.1 and Crafter both crowned winners at the Trade Van Driver Awards
Both vans were praised for reliability and value-for-money, with Volkswagen City Emergency Braking taking home Best Technical Innovation
Volkswagen Commercial Vehicles has won three titles at the 2021 Trade Van Driver Awards, with the Transporter 6.1 being praised for its reliability, technology and unbeatable residual value taking Van of the Year title. The Volkswagen Crafter was honoured at the awards as the Best Large Van in 2021, coming out on top for comfort, outstanding value and overall performance.
The award-winning brand were also praised with Best Technical Innovation for its groundbreaking City Emergency Braking system, becoming the first to fit autonomous emergency braking systems back in 2017. Still today they remain the only OEM to do so, making it the standout manufacturer in this category.
The annual Trade Van Driver Awards highlight the leading commercial vehicles and innovations in the trade industry. The expert judging panel is made up of Trade Van Driver's writers and editors, all of whom apply years of invaluable industry knowledge to decide the winners in each category.
"We are thrilled to have collected three sought-after accolades at this year's Trade Van Driver awards. It is a testament to the performance, technology and reputation of our vehicle line-up as one of the best in the industry." said Kate Thompson, Head of Marketing for Volkswagen Commercial Vehicles.
For any enquiries on our range of Volkswagen Commercial Vehicles at Breeze Van Centres, contact our teams on the relevant numbers below:
Portsmouth Van Centre - 02392 652255
Southampton Van Centre - 02380 663333
Poole Van Centre - 01202 713100
Latest News