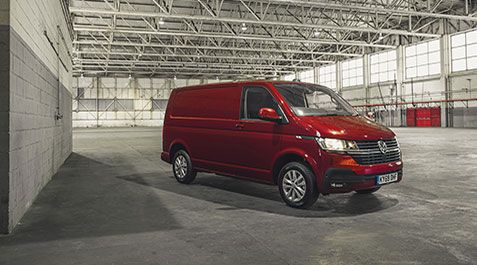 Transporter 6.1 wins Trade Van Driver Award

For six generations, globetrotters have travelled the world in it, businesses have relied on it and families have driven it every single day. And now, the new Volkswagen Transporter, the 6.1, has beaten off the competition to be named Traders' Choice at the annual Trade Van Driver's awards.
Trade Van Driver, the UK's top van magazine for small business users, has recognised the T6.1 for its outstanding driveability, tried and tested reliability and strong residual values.
The Trade Van Driver Awards aim to give recognition to the manufacturers and models which, in the opinion of the judges, offer the very best to retail van buyers. The awards are judged not only by an expert panel of journalists from the magazine but also by its readers who rely on light commercial vehicles to run their businesses.
Trade Van Driver Magazine editor Matthew Eisenegger commented: "Since its original launch in the 1950s, this van has proved itself a legend in the market, filling the needs not only of trade van users but also the likes of surf dudes, camper van enthusiasts and cab drivers.
"Its ride and handling are superb, its reliability is legendary and to cap it all, when users come to sell a Transporter, they will be inundated by eager second buyers. As such, the Transporter must be THE traders' choice."
Earlier this year, the record-breaking Volkswagen Transporter celebrated its 70th birthday, giving it the world's longest production run for a commercial vehicle.
The latest iteration of Volkswagen Commercial Vehicles' Transporter, the Transporter 6.1, brings the popular icon into the digital age, showcasing a new dashboard and greater connectivity.
Director of Volkswagen Commercial Vehicles, Carl zu Dohna, said: "We're really proud of our Transporter, and especially the latest model, the T6.1 which is the most advanced version to date, with a new look, improved connectivity and benchmark cabin comfort. Awards like this, from Trade Van Driver, show that we're still customers' first choice when it comes to a reliable and well-fitted commercial vehicle. Add in our Working With You promise and a dedicated Van Centre network, and it's clear why traders choose Volkswagen Commercial Vehicles."
For more details on the T6.1 and Volkswagen Commercial Vehicles' award-winning range of products and services, contact our nearest Breeze Van Centre in Poole, Southampton or Portsmouth.
Latest News