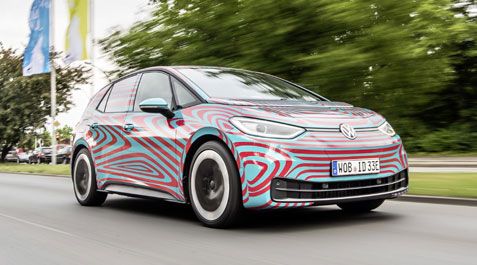 The Volkswagen ID.3 world premiere at the IAA
In a weeks' time, the first model from Volkswagen's fully-electric ID. the family will celebrate its world premiere at the Frankfurt Motor Show (IAA).
This year at the IAA, the Volkswagen exhibition stand focuses heavily on electric mobility, presenting the impressive driving dynamics, spacious interior, greater ranges, and ground-breaking designs.
Like other models in the ID. family, the Volkswagen ID.3 is based on the new modular electric drive matrix (MEB), which has been designed specifically for electric drive use and giving the largest possible vehicle interior.
This particular model follows the Beetle and Volkswagen Golf, introducing the third major chapter of strategic importance in the history of the Volkswagen brand.
Production of the ID.3 is due to start at the end of 2019, with the first vehicles due to arrive by mid-2020.
Latest News