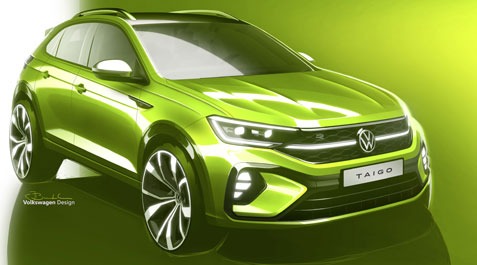 The Taigo is coming!
New arrival for Volkswagen - The Taigo is coming!
Volkswagen have revealed the first images of the new sporty SUV coupe due to launch at the end of this year...
The Volkswagen Taigo brings a sporty crossover model to Volkswagen's SUV range, bringing the first Crossover Utility Vehicle combining an elevated seating position with a sporty design.
Based on the Nivus model in Brazil, the Taigo will make its debut in the UK thhis summer and launched to the market at the end of 2021. It will be released with TSI (petrol) engines only, LED headlights as standard, a fully digital cockpit and a multitude of assist systems.
Keep an eye out for the Volkswagen Taigo - it looks like a gooden!
To be kept up to date with our latest news and model releases, follow us on our social channels:
Facebook - @BreezeVolkswagen
Instagram - @breezevolkswagen
Latest News