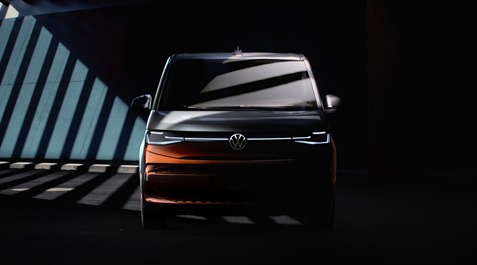 T7 Caravelle teasers
The Multivan, with even more features
Due to its launch in early 2022, teasers of the new elements have been slowly unveiled...
This T7 Caravelle is believed to mark a major change in the evolution of the Transporter range. For the first time, it will be built on a completely different platform setting standards in the people-carrying segment. The model will have only individual seats, waving goodbye to the full-width, third-row bench seat.
Not only that, there will be no gear knob or handbrake lever in order to make driving easier and increase space. All T7 Caravelles will instead have a direct-shift gearbox controlled by a simple switch beside the steering wheel, and an electronic handbrake to allow more space between the front seats.
We expect to hear more on the 2022 Caravelle later this year, but in the meantime keep your eyes and ears peeled for updates on our social channels!
Facebook - @BreezeVolkswagenVanCentres
Instagram - @breezevancentres
Latest News