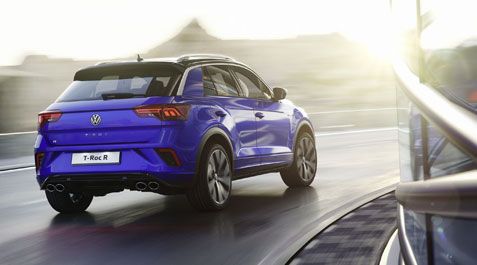 T-Roc R is now open for order!
The all-new Volkswagen compact performance SUV, the T-Roc R, is now open for order!
The T-Roc R marks the first time in eleven years that an SUV has been introduced to the R range, since the Touareg R50 in 2008. With a top speed of 155 mph and 0-60 mph in 4.9 seconds, the years of progress have proved impressive results for the R-branded performance SUV.
The colour palette offers a range of vibrant options - Energetic Orange, Turmeric Yellow, White Silver, Indium Grey, Deep Black, Pure White, Flash Red and Lapiz Blue. This new model offers the most vibrant colour options, in comparison to any other R-badged model to date.
The introduction of the T-Roc R is the first time since the Scirocco R that Volkswagen has had two R-badged models, sold side-by-side in the UK with the Golf R continuing to be a popular favourite.
Latest News