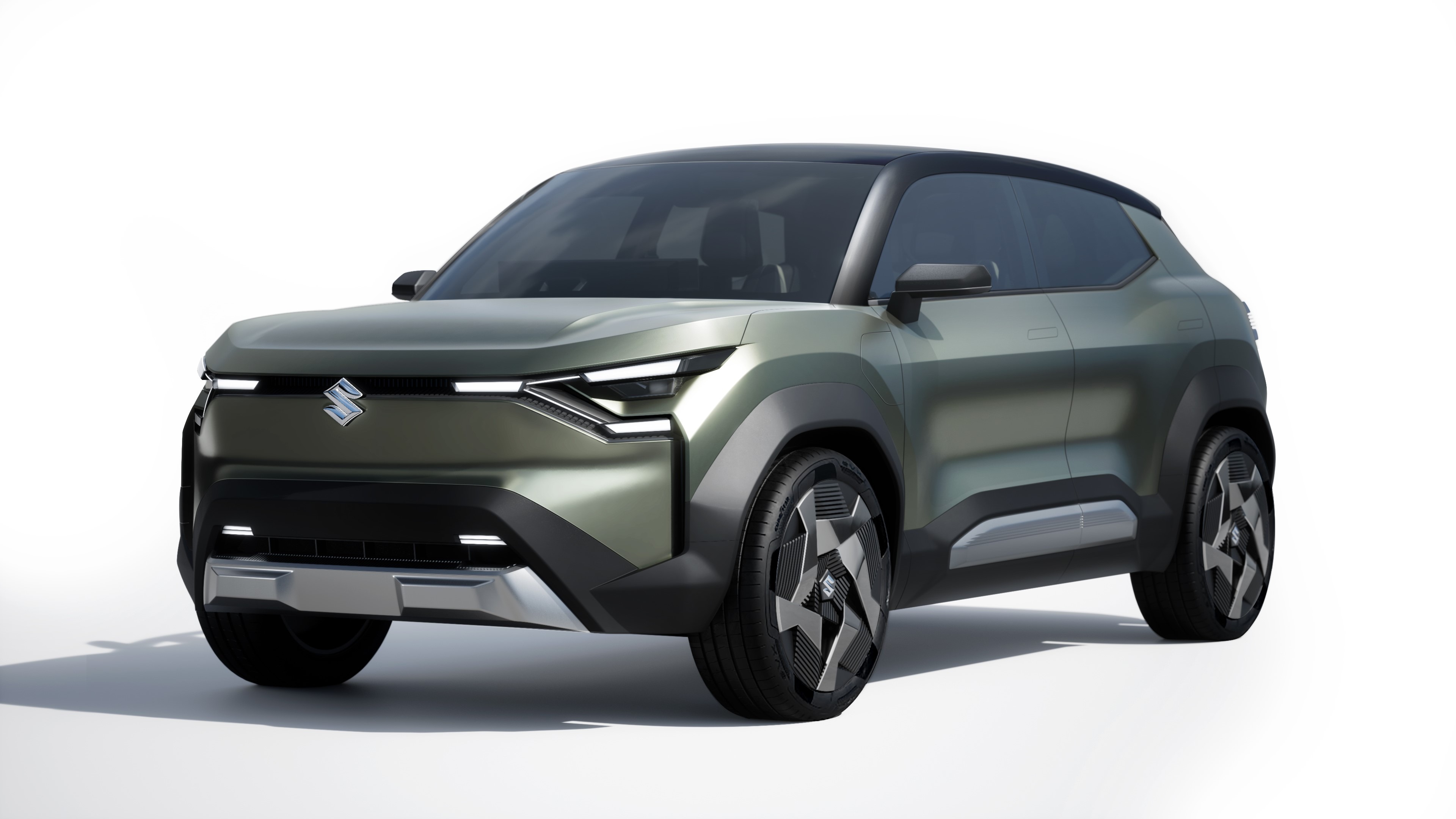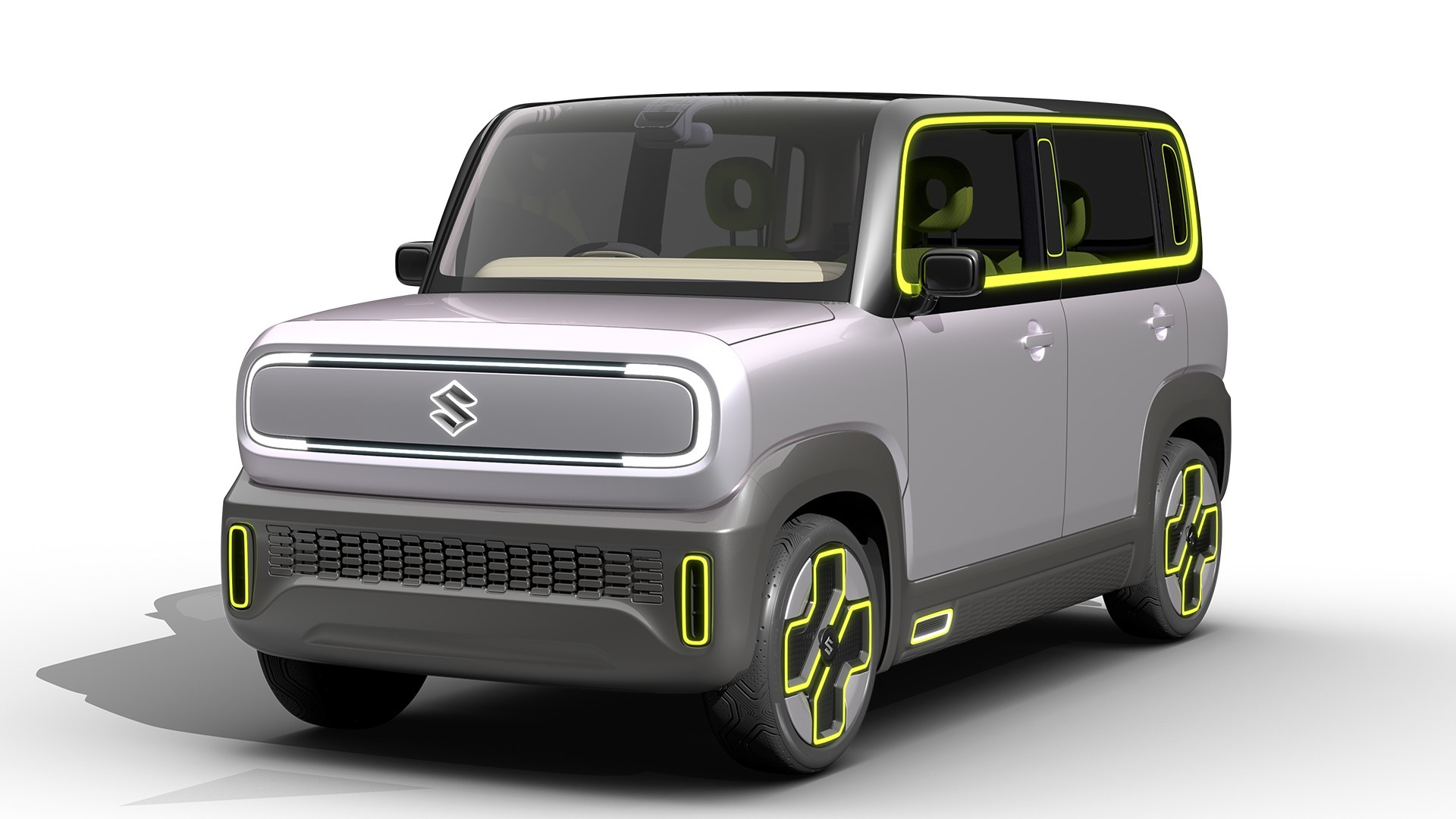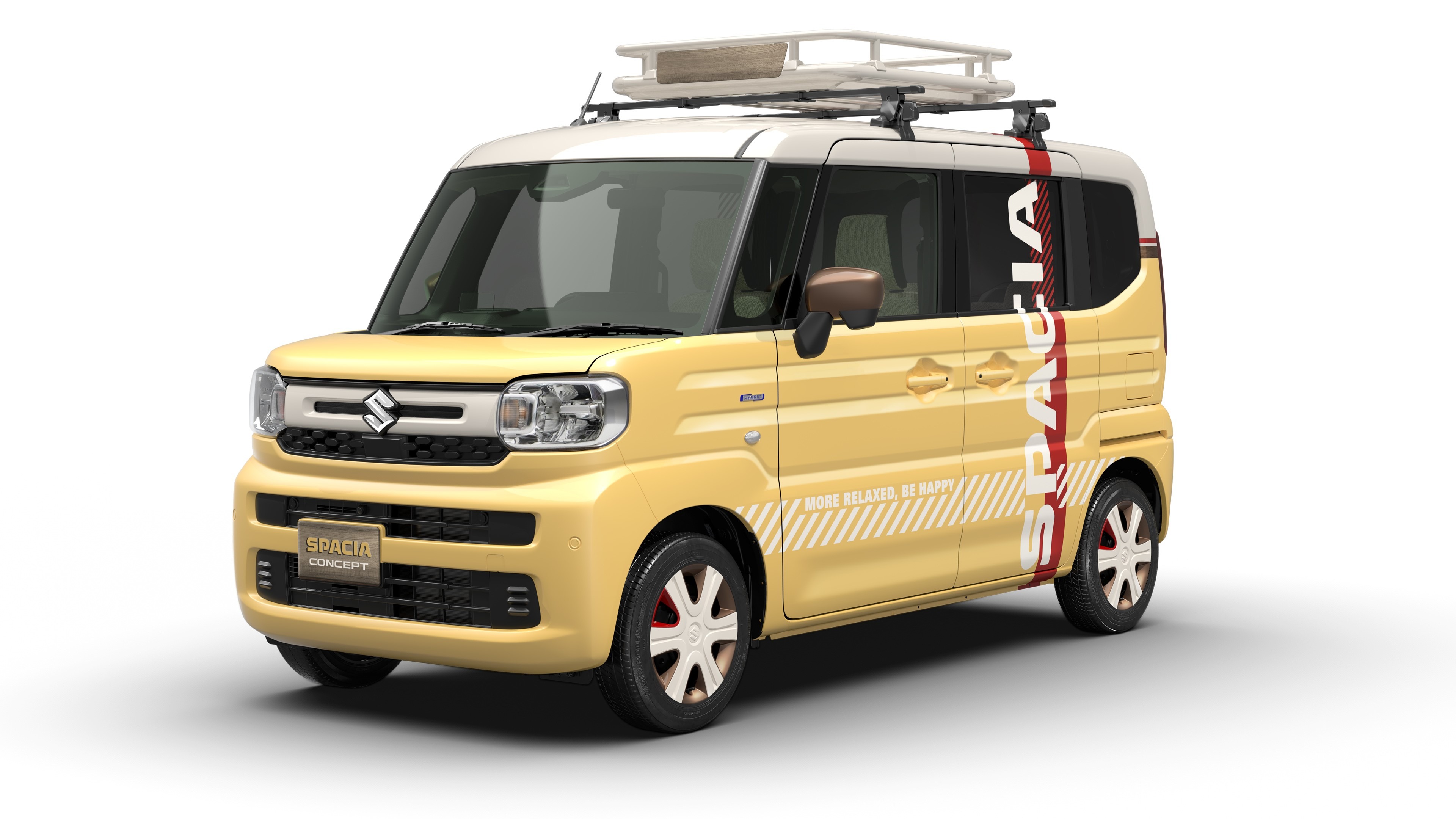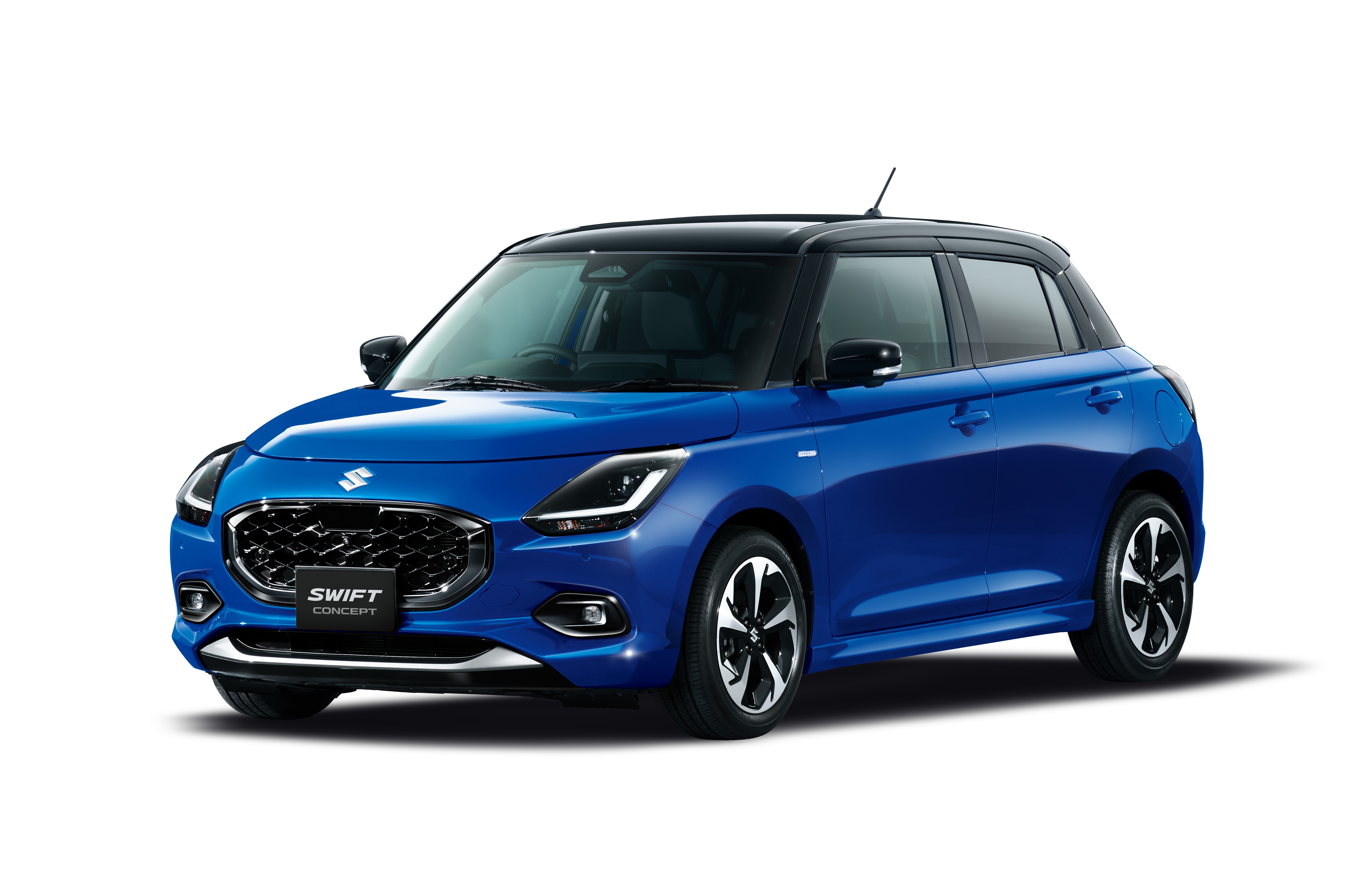 Suzuki announces exhibits for JAPAN MOBILITY SHOW 2023
Suzuki Motor Corporation will be showing a range of concept vehicles at the JAPAN MOBILITY SHOW 2023 (organised by Japan Automobile Manufacturers Association), which will be held at Tokyo Big Sight from 26 October to 5 November 2023.

eVX, Suzuki's first global strategic EV
Showcased for the first time at the Auto Expo 2023 held in January 2023 in India, its exterior has been evolved and the interior is revealed for the first time.
Proposed as an EV that realizes the true Suzuki SUV driving experience by further evolving the electronically-controlled 4x4 technologies.
Overall Length 4,300mm x Width 1,800mm x Height 1,600mm
Range: 500km
eWX, a mini wagon EV that stays close to people's daily lives
Concept model which is a crossover of fun and practical mini wagon unique to Suzuki, and futuristic EV.
Expresses a buddy-like presence that supports people's daily lives with a clean and simple body shape of an EV, an exterior that has a friendly character, and a light and user-friendly cabin space that makes people feel at home.
Overall Length 3,395mm x Width 1,475mm x Height 1,620mm
Range: 230km
e EVERY CONCEPT, mini-commercial BEV van that stays close to people's daily works
Mini-commercial EV van, equipped with a BEV system, jointly developed by Suzuki Motor Corporation, Daihatsu Motor Co., Ltd., and Toyota Motor Corporation.
Proposed as a model that contributes to the local society by not only realizing a silent and powerful EV drive but also supplying electricity from the vehicle in case of an emergency, while maintaining the user-friendliness of a mini-commercial van.
Overall Length 3,395mm x Width 1,475mm x Height 1,890mm
Range: 200km
Spacia Concept / Spacia Custom Concept
Spacia is a minicar which has a unique styling and spacious cabin. This concept model is filled with our wish to "Make daily lives more fun, convenient, and comfortable!".
Rear seat comfortability is enhanced such as by equipping with a "multi-use flap" in the front section of the seat cushion for the first time on a Suzuki vehicle.
Spacia Concept is designed for "comfort" and "excitement" that uniquely colors daily lives, and Spacia Custom Concept is designed for "elegance" and "gorgeousness".
Swift Concept
Concept model to propose the new value of the Swift which has been developed by always keeping the concept of "Drive&Feel".
With a shift from tangible consumption to experiential consumption, the Swift Concept not only provides "design" and "drive", but also proposes a new value of "have fun with car and daily lives".
Equipped with a host of advanced safety technologies including DSBSII*1 collision mitigation braking, AHS*2, and DMS*3.
High-efficiency engine strikes a balance between driving performance and fuel efficiency.
*1: Dual Sensor Brake Support II, *2: Adaptive High Beam System, *3: Driver Monitoring System
Production models including Jimny (3-door model), Hustler, and Solio are also scheduled to be exhibited.
Latest News