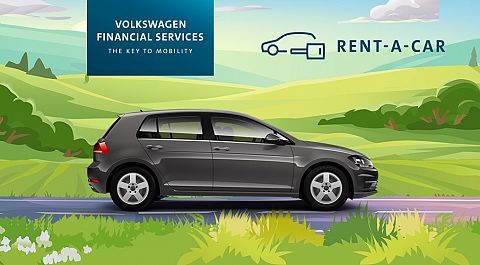 Summer starts now!
23 July 2018
With this glorious sunshine, there's no need to go abroad this summer.
Whether you're all work and no play or need a family holiday without the costs, staycations are on the rise and there's a good reason for it! The UK is packed full of beaches, lakes & castles and with destinations like Wales, Scotland and the Lake District you won't be short of stunning scenery.
Car hire is a convenient option that can offer you freedom and savings on your holiday. Our Rent-a-Car service allows you to make the most of your staycation. We put the true cost upfront so that the price you see is the price you pay. It's as simple as that! No hidden charges, no hidden extras. The service we provide is a streamlined process, making it paper-free and as easy as possible. In fact, we can send your legal documents directly to your email address or mobile. And best of all, our shiny new vehicles can be collected straight from our showroom!
10 reasons why you should be holidaying in the UK with Rent-a-Car this summer:
Whether you are looking for a luxurious retreat, you prefer camping in the wilderness or anything in between, you have the flexibility to choose how you wish to spend your holiday.
You can save money, cutting the costs of flights, visas and expensive hotels.
It's easier to travel with children. You'll have the luxury of travelling in your new vehicle at your own pace. No more chaotic airports and cramped plane journeys.
You can immerse yourself in the fantastic history the UK can offer like the Roman baths, Corfe Castle and Stonehenge.
In the UK, you'll be able to find activities to suit the whole family.
With Rent-a-Car, you have the flexibility of going away for just a day, a short break or even a long one!
The weather might not be as bad as you think! With temperatures set to remain warm, you'll be left feeling less Cornwall and more Costa del Sol!
Here on the South coast, we boast some of the most spectacular beaches in Europe. You don't need to travel to the Mediterranean to experience white sands and turquoise beaches.
Your holiday can be planned last minute. With no queues included at Rent-a-Car, you can book your hire car, choose a hotel and go!
With Rent-a-Car you'll actually get the car you book.
For more information on our Rent-a-Car service please call us on 01202 713000 or pop in to have a chat with our Rent-a-Car Manager, Jasmine.
Latest News