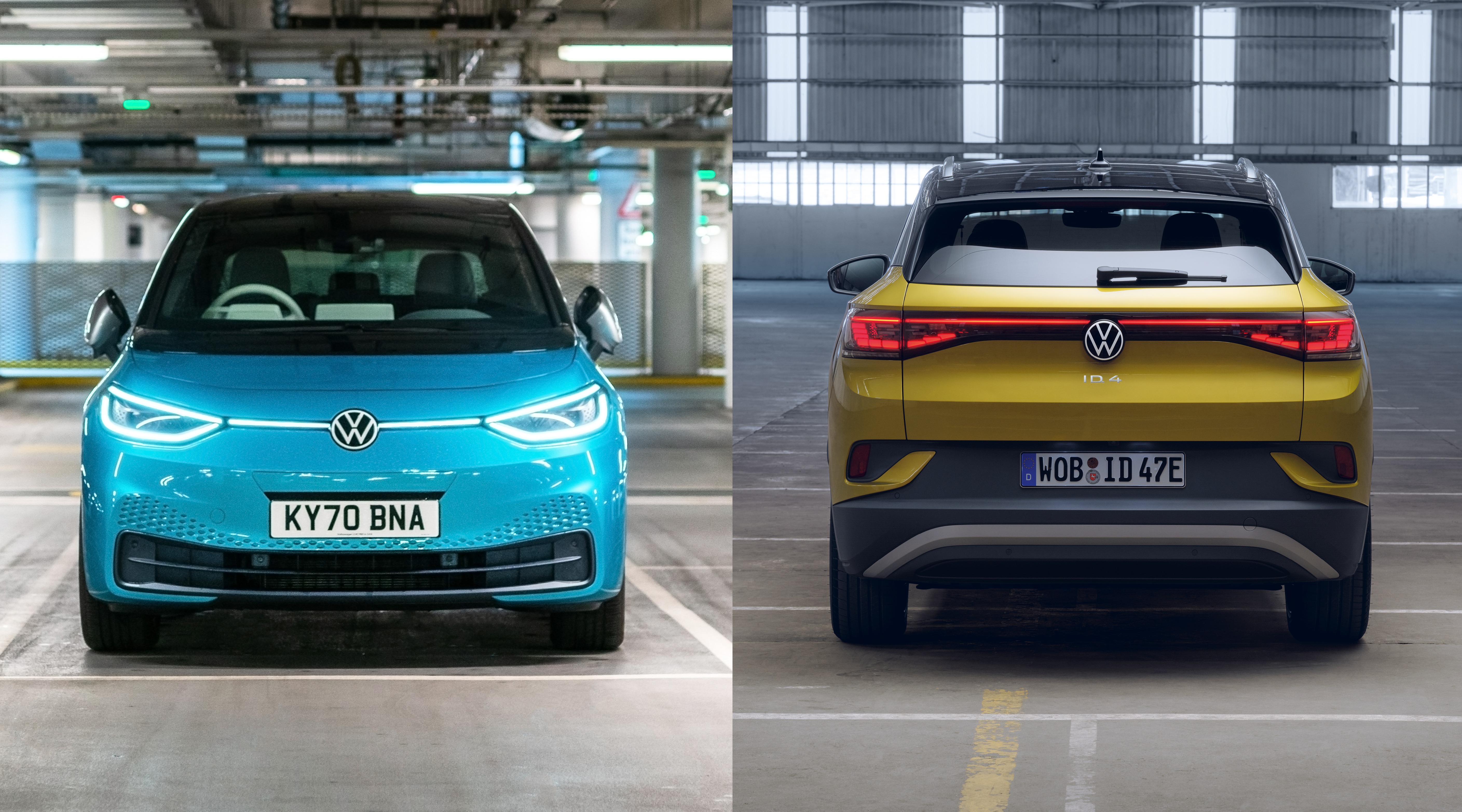 Significant changes to ID.3 and ID.4 for 2022 model change
MY22 brings impressive changes to ID.3 and ID.4
In particular, Volkswagen has focused on the flexibility and convenience of the ordering process for both fully electric ID models.
For the first time since their launch, the two EVs are now offered with configurable trim levels and a range of option packs available across all trims. Previously the trim levels came pre-configured meaning customers were limited on how much they could personalise their new ID. With the Model Year 2022 revisions, customers are now able to choose a trim level that best suits their needs, with the ability to add further option packs, choose from a wider range of colours, and further wheel options.
The recently introduced 'City' trim will now be called 'Life', and 'Business' and 'Tech' specification levels have been discontinued.
ID.3 revised pricing
Another significant element of the Model Year 2022 changes is the revised pricing strategy for the VW ID.3, offering two more variants of which are eligible for the Government's Plug-in Vehicle Grant. This brings the total number of models available, inclusive of the ID.4 Life Pure, for the Government PIVG to seven!
ID.3 Life Pure Performance (£27,120 OTR)

ID.3 Style Pure Performance (£31,520 OTR)

ID.3 Life Pro (£30,920 OTR)

ID.3 Family Pro (£31,140 OTR)

ID.3 Life Pro Performance (£29,740 OTR)

ID.3 Family Pro Performance (£32,460 OTR)

ID.4 Life Pure (£34,650 OTR)
"The battery electric vehicle segment is rapidly evolving and our ID. family of net-carbon-neutral electric vehicles is moving with it. In particular, the ID.3 range is peerless in the breadth of its offering, with several models now available for under £30,000 and different battery options providing a range between 200 and over 300 miles.
The ID.3 is our 'Electric People's Car' and continues to receive acclaim and awards from the motoring press. It's one of the UK's best-selling BEVs in the segment according to the SMMT (Society of Motor Manufacturers and Traders). We strive to continue to make e-mobility straightforward and affordable for everyone. These changes to the ID.3 and ID.4 order process, and our pricing update for the ID.3, together demonstrate our commitment to that promise." said Andrew Savvas, Director of Volkswagen UK.
To speak to our team of experts on the Volkswagen ID. range, call us on 01202 713000 or reach out across our social media channels:
Facebook: @BreezeVolkswagen
Instagram: @breezevolkswagen
Latest News