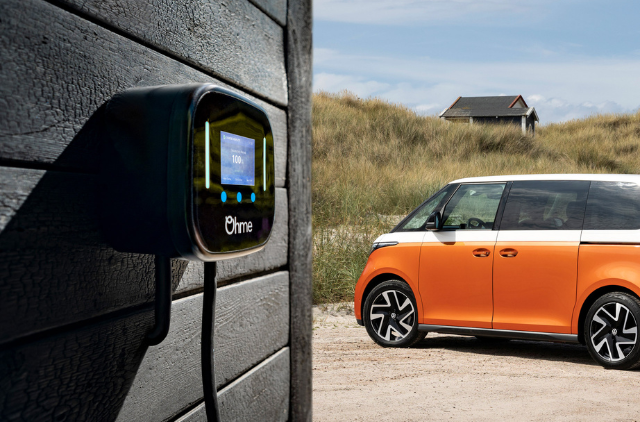 Ohme and Volkswagen ID.Buzz combine for the ultimate EV package
The new all-electric ID. Buzz is now available as a one-stop EV package with Ohme's Home Pro smart charger included.
Ohme's Home Pro smart charger can connect with the national grid in real-time and automatically adjust its charging for drivers to take advantage of. Ohme also offers drivers the option to charge their vehicle when renewable energy generation on the National Grid is at its highest, further lowering their CO2 impact.
The ID.Buzz features a 77kWh battery and a WLTP range of more than 250 miles, meaning that charging from 0 to 100 per cent with an Ohme Home Pro combined with a smart off-peak tariff from Octopus could cost just £7.70 compared to over £26 on the Standard Variable Tariff*.
Ohme is the official charger provider for Volkswagen and Volkswagen Commercial Vehicles in the UK as well as for customers on the Motability scheme.
For more information about the ID. Buzz contact Breeze Volkswagen or your local Breeze Van Centre.
* Octopus Intelligent at 10p/kW, SVT at 34p/kW
Latest News