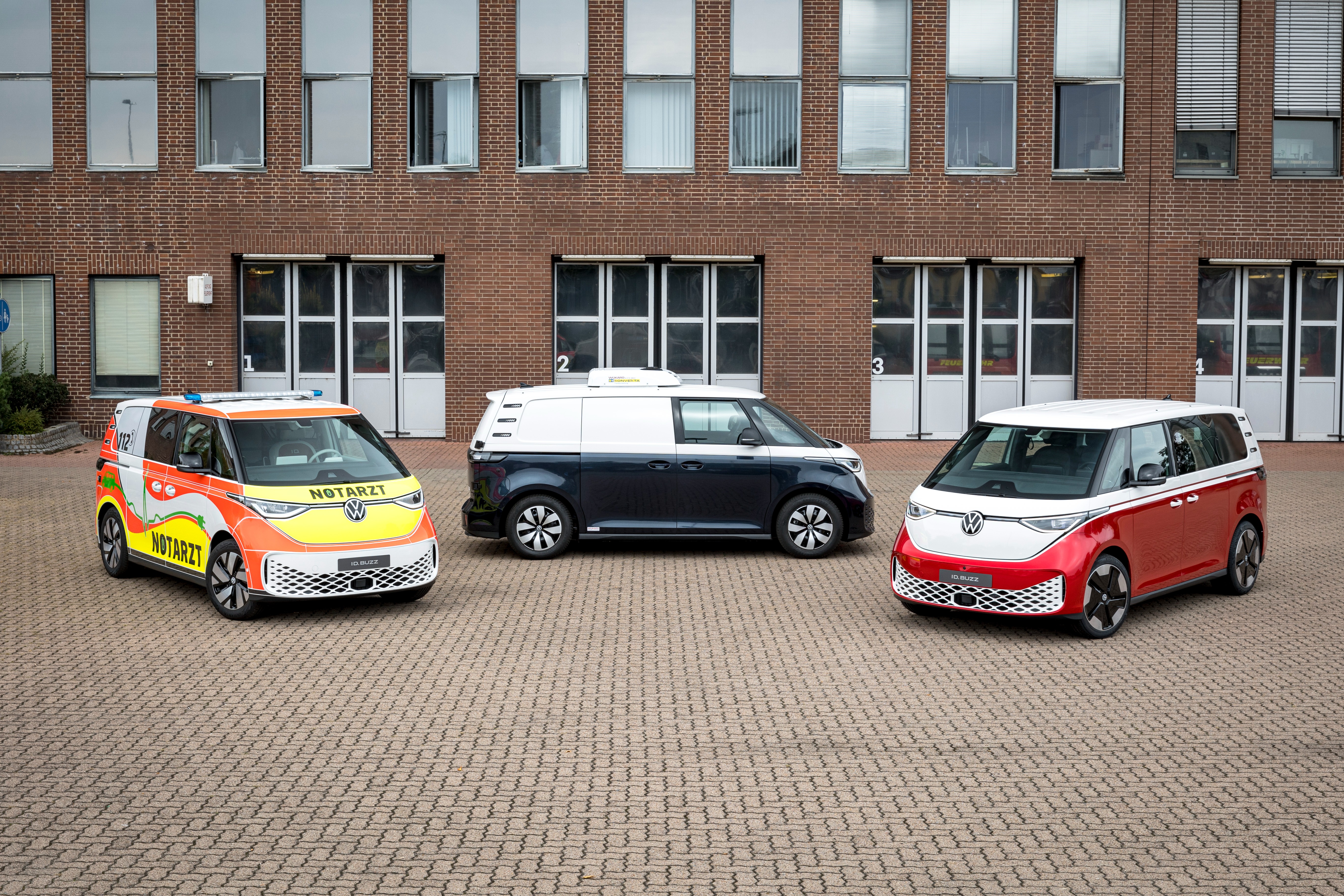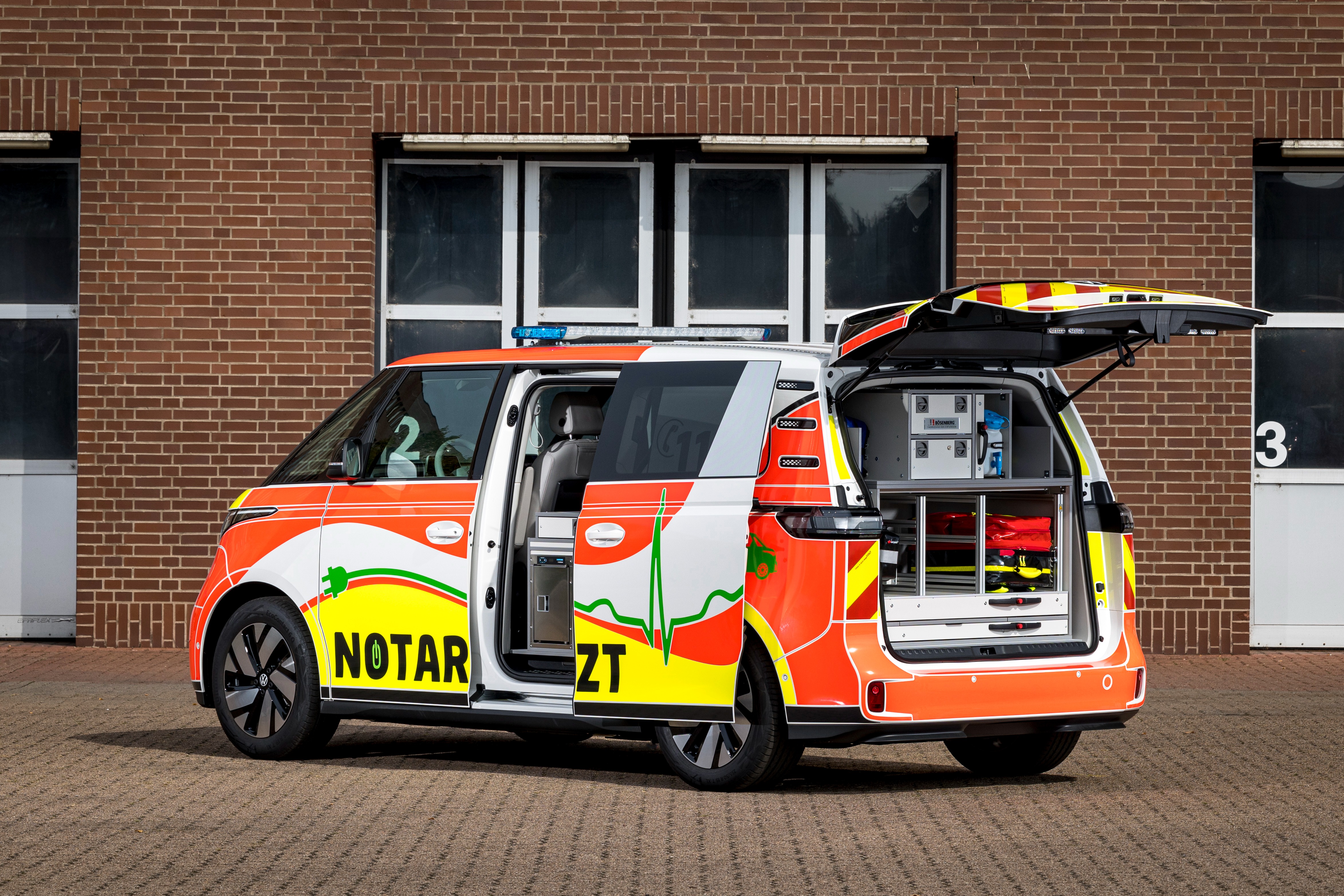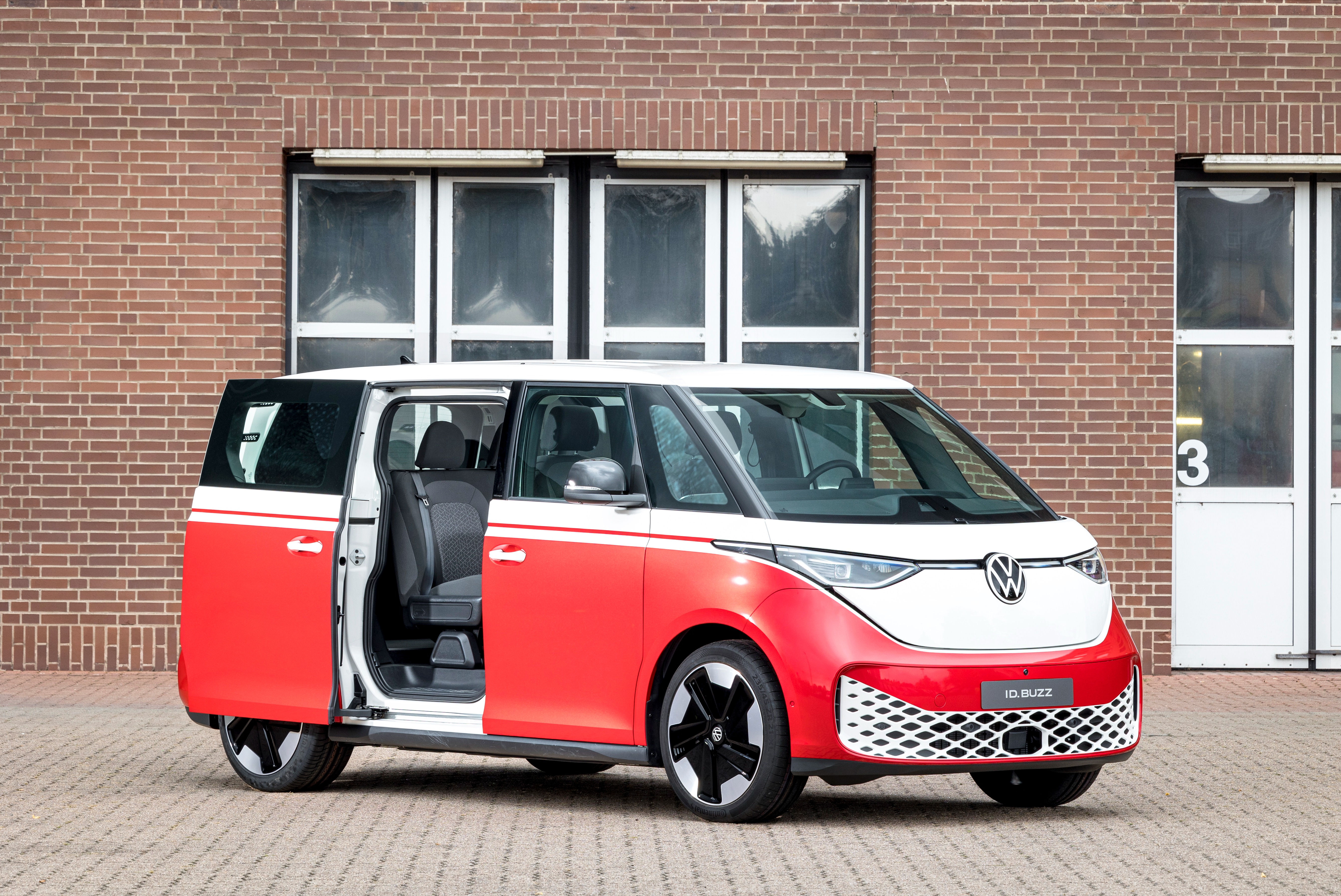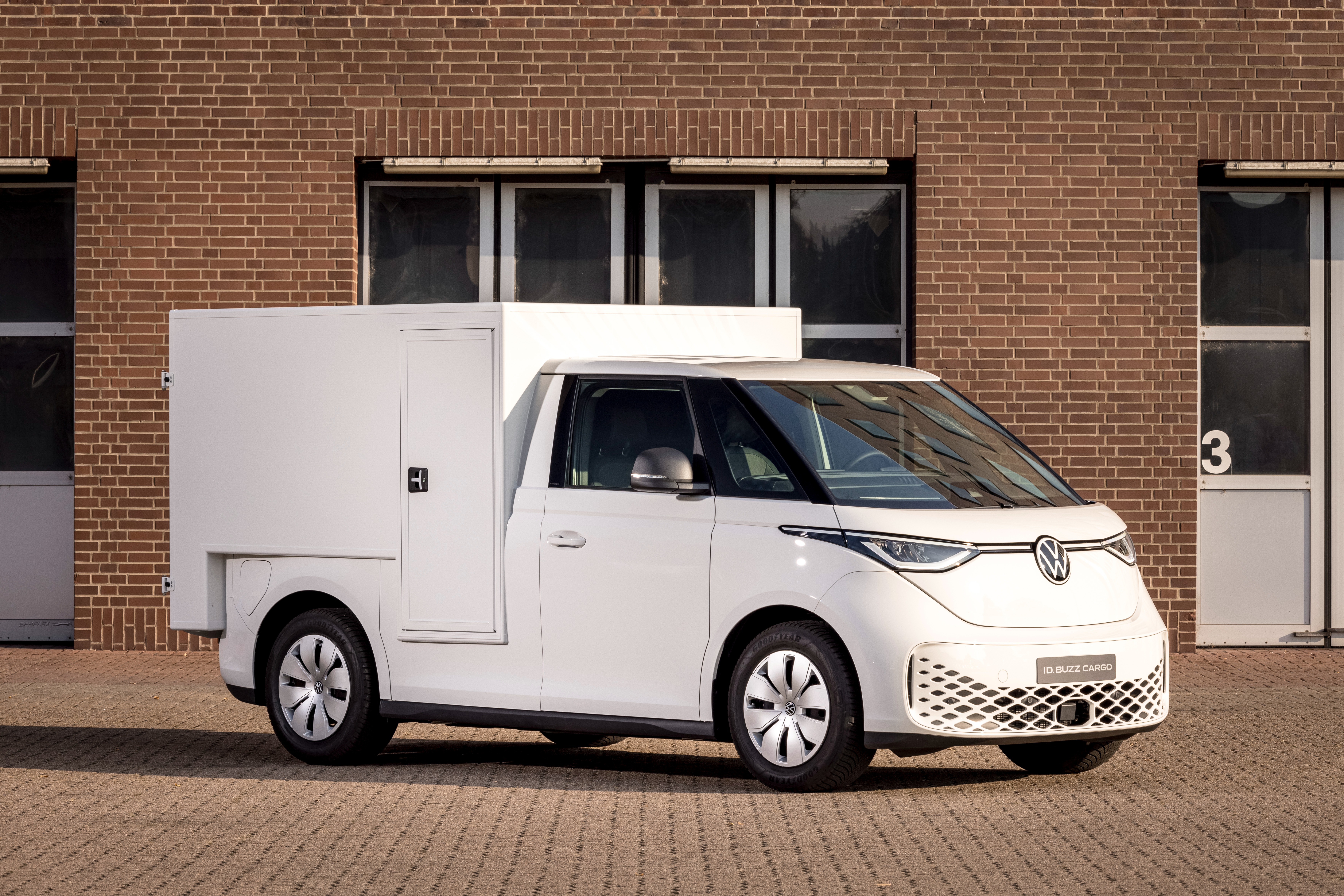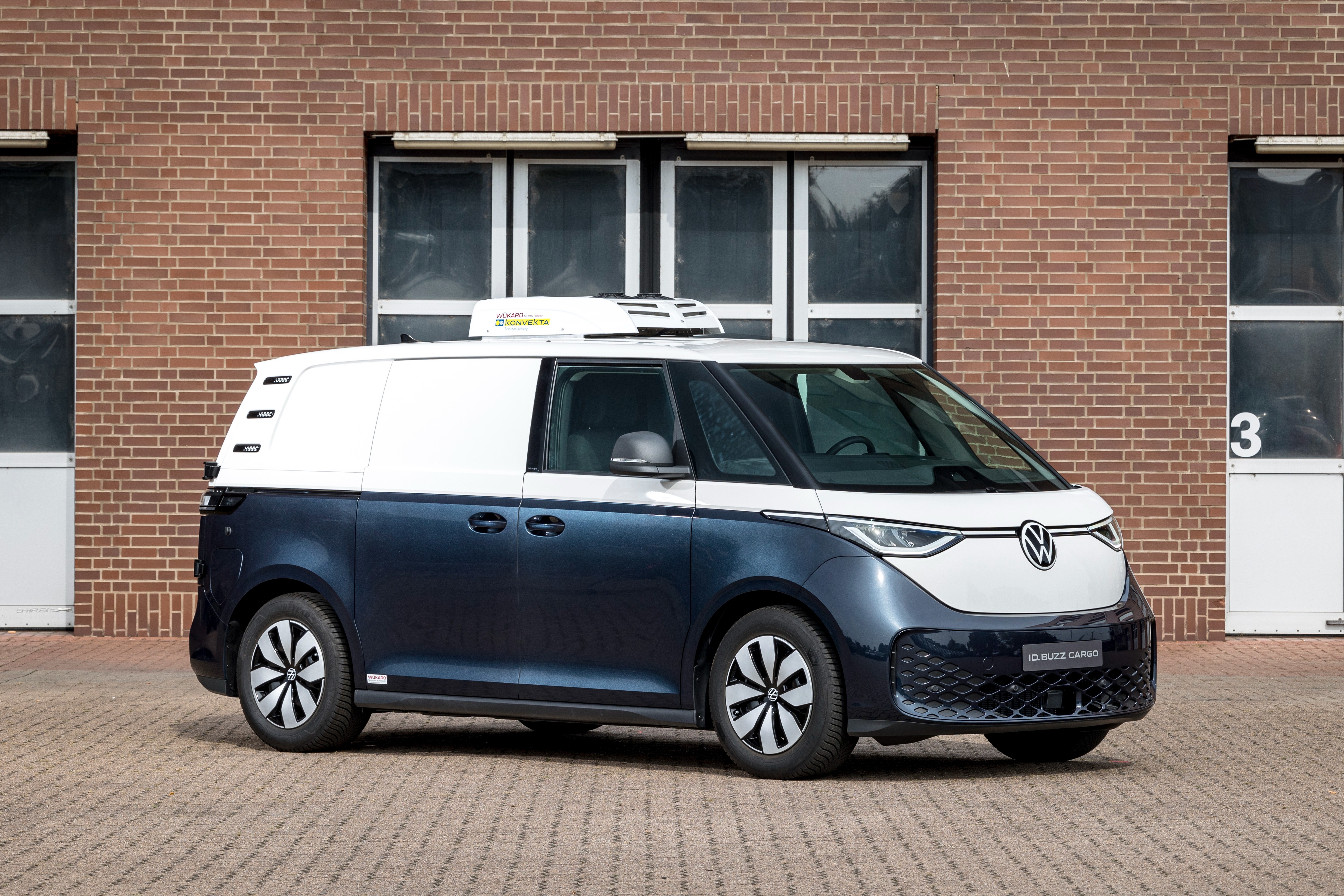 New ID. Buzz concepts premiere at IAA Transportation 2022
A range of near production concepts have been premiered at the IAA transportation 2022 event, showcasing the versatility of the ID. Buzz, including:
ID. Buzz Flex-Cab concept
Snoeks has fitted out an ID. Buzz Cargo ready for passenger transport; with five seats the Flex-Cab concept turns the ID. Buzz Cargo into the electric version of the Caravelle. It features an electrically adjustable three-person bench seat and an air conditioning system which can be adapted depending on whether there are passengers or goods in the rear - making the Flex-Cab suitable for use as a shuttle, taxi, community minibus or for trade.
ID. Buzz paramedic's vehicle
Bösenberg converts the ID. Buzz into a paramedic van, with room for three people and a cargo space designed for use as a doctor's workspace and storage for medical equipment. The concept has been achieved using a clever modular system that requires minimal changes to the base vehicle.
ID. Buzz Cargo with box body
Veth Automotive has added a box superstructure to the ID. Buzz design, increasing the load capacity from 3.9m3 to 6.0m3 and enabling a payload of 680kg. The sides and back of the box can be fitted with conventional doors, sliding doors, or roll-up shutters, giving couriers flexibility in accessing packages.
ID. Buzz Cargo refrigerated vehicle
Wükaro has created a refrigerated conversion to the ID. Buzz Cargo. Designed specifically for last mile deliveries, the concept combines electric drive with an electric cooling system comprised of a low-profile 230V cooling unit on the roof, a flat ceiling evaporator, four lithium-ion batteries and an inverter. With a payload of 390kg, it is perfect for frozen food deliveries, restaurant takeaways or as an ice cream van.
ID. Buzz Cargo as Miele ServiceVan
The final concept, with striking "paprika red" paintwork, is a collaboration between CS/Würth and Volkswagen Commercial Vehicles and created for Miele. The cargo space has been fitted out with a unique shelving system tailored to service technicians' specifications for storing materials, spare parts and tools for the Miele customer service personnel. A centre console with an integrated folding table serves as a workplace for the driver in the passenger compartment.
For more details on the Volkswagen Commercial Vehicles range including the ID. Buzz, visit: Volkswagen Commercial Vehicles | Volkswagen Camper Vans for sale in Poole, Southampton & Portsmouth | Breeze Motor Group
Latest News