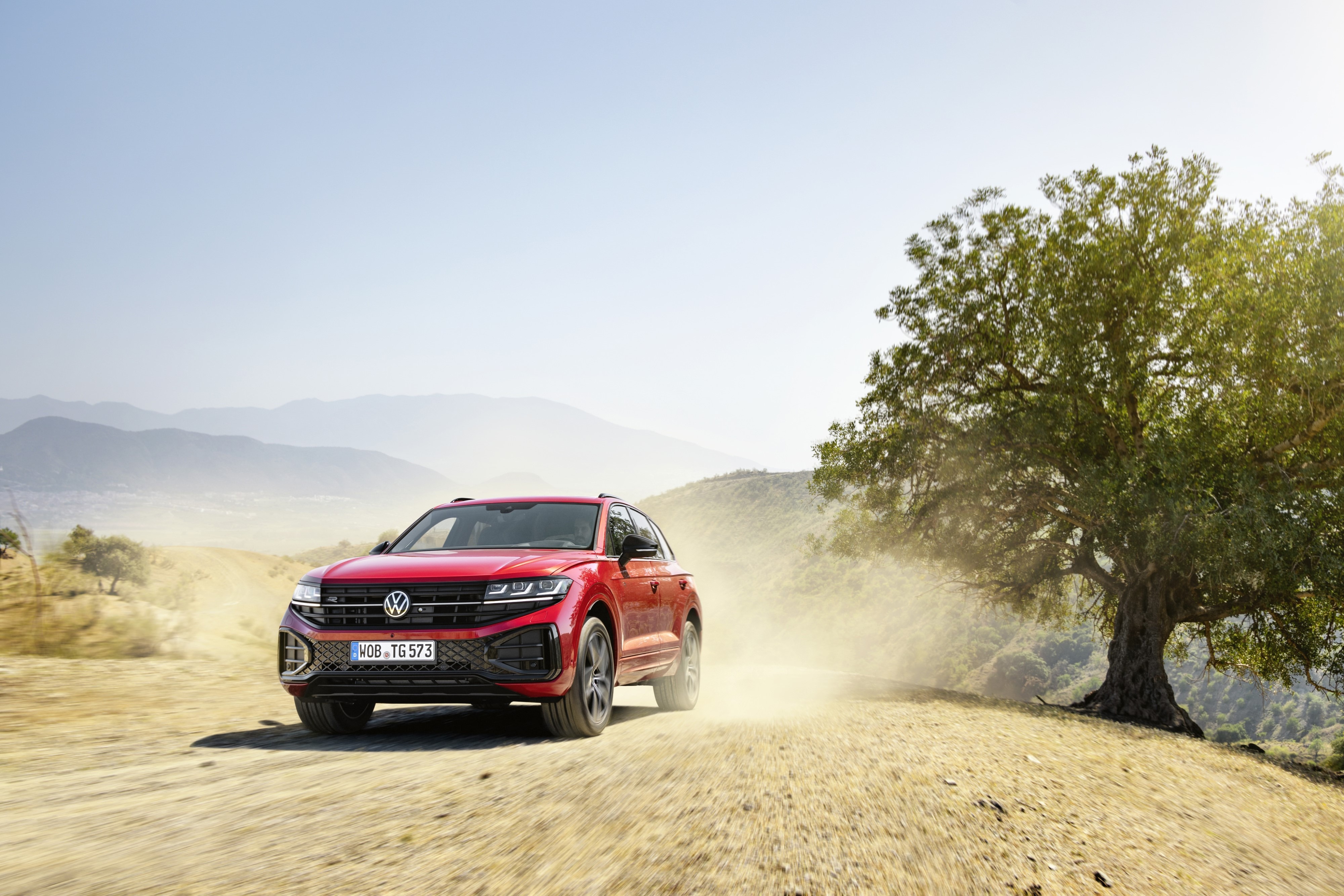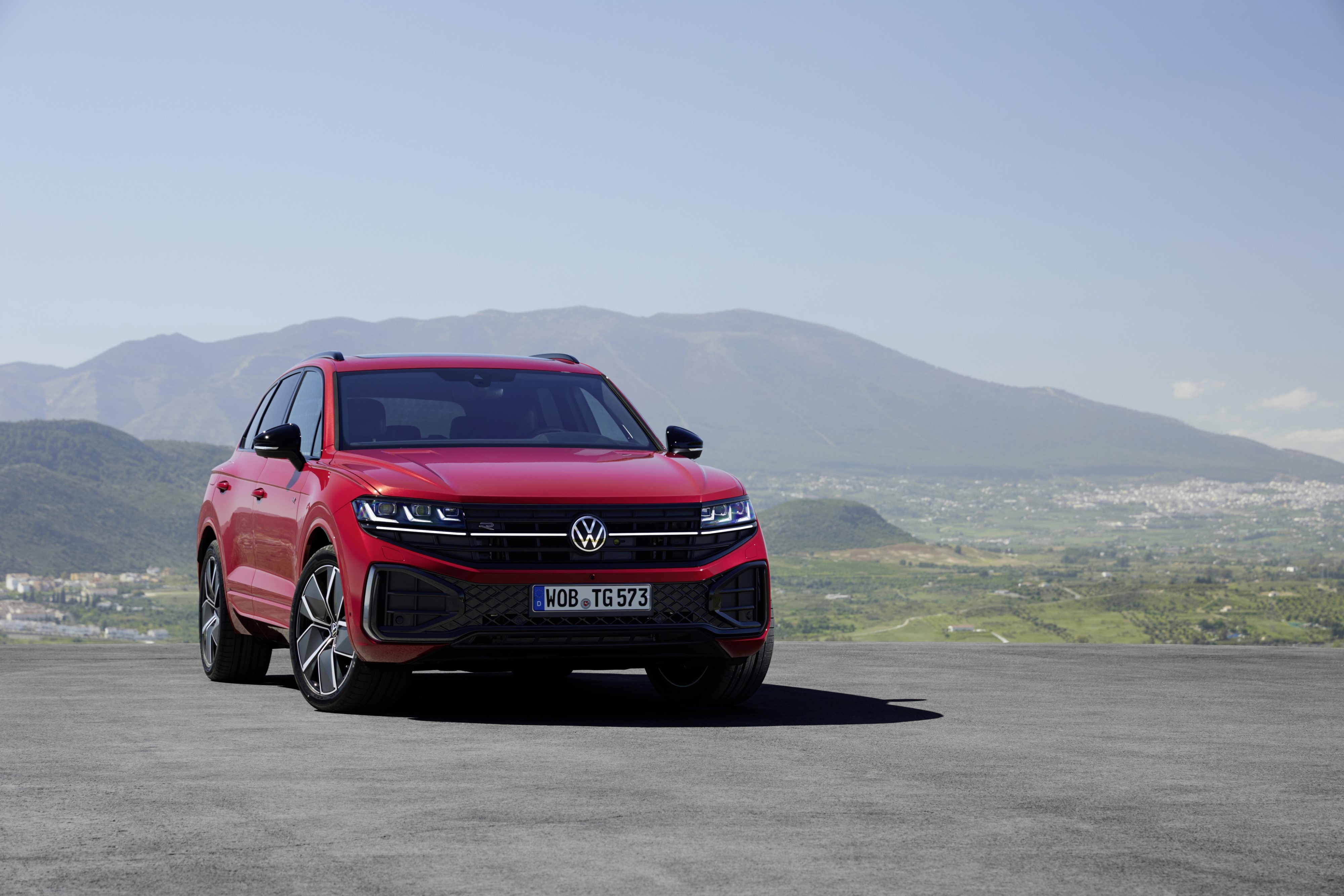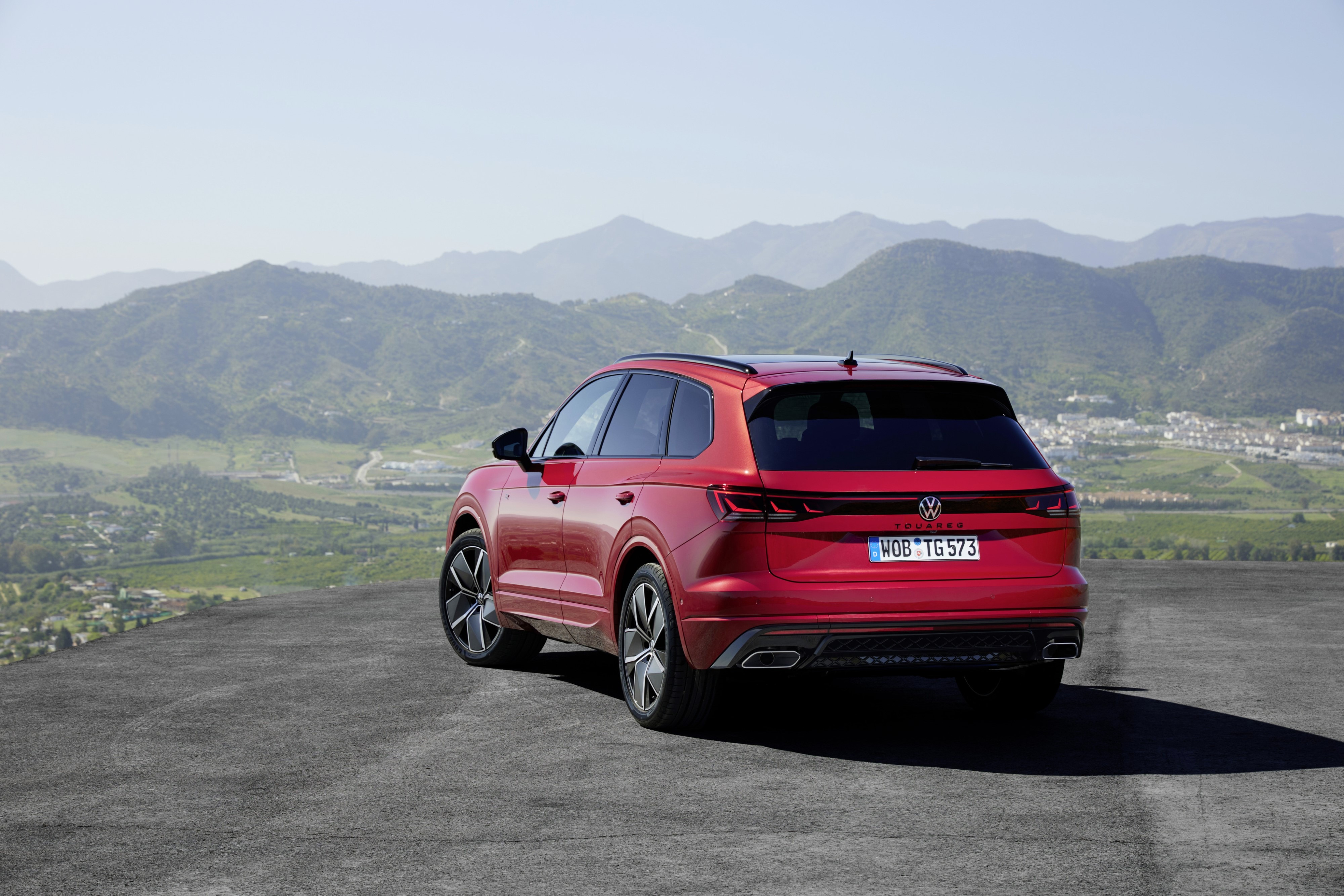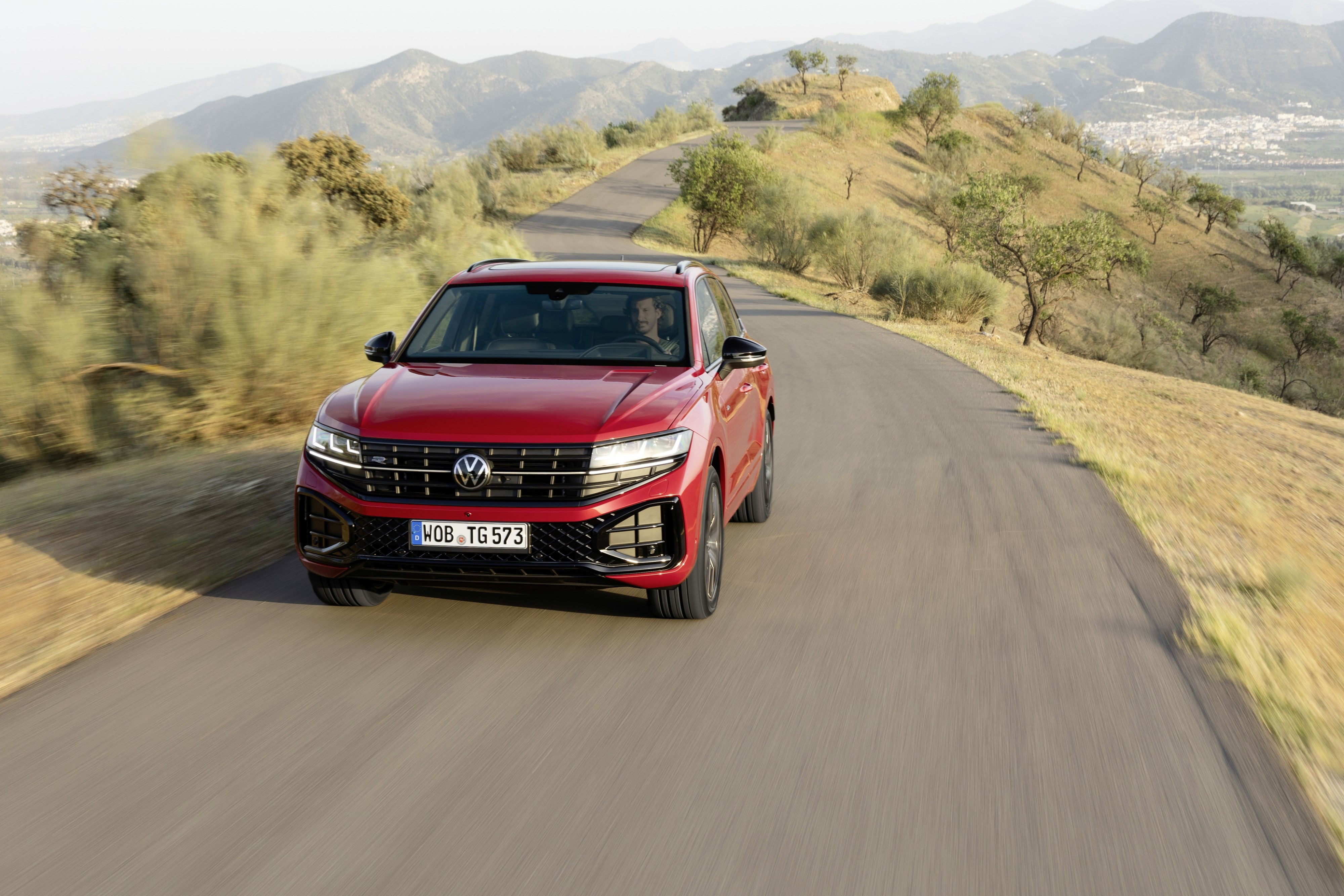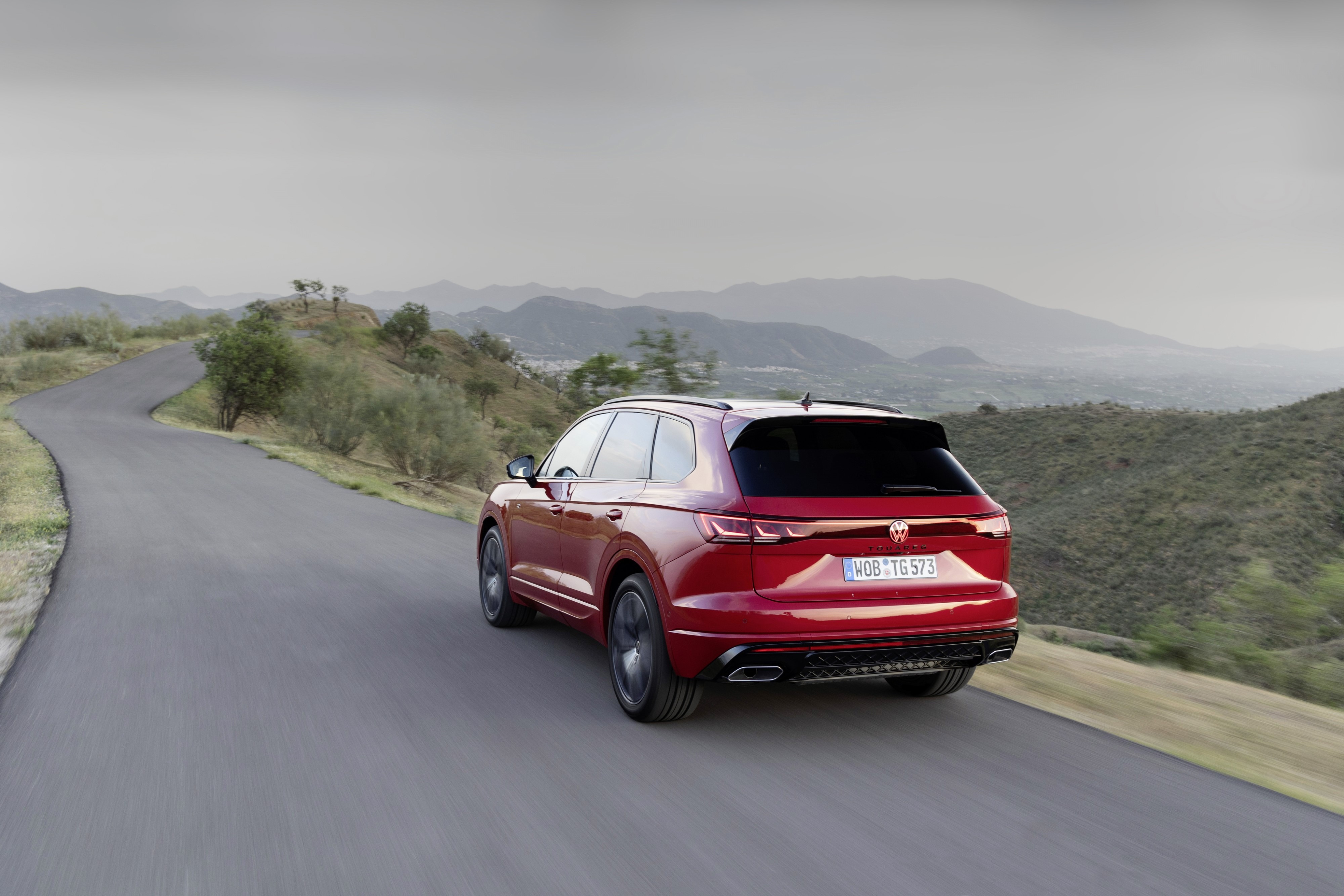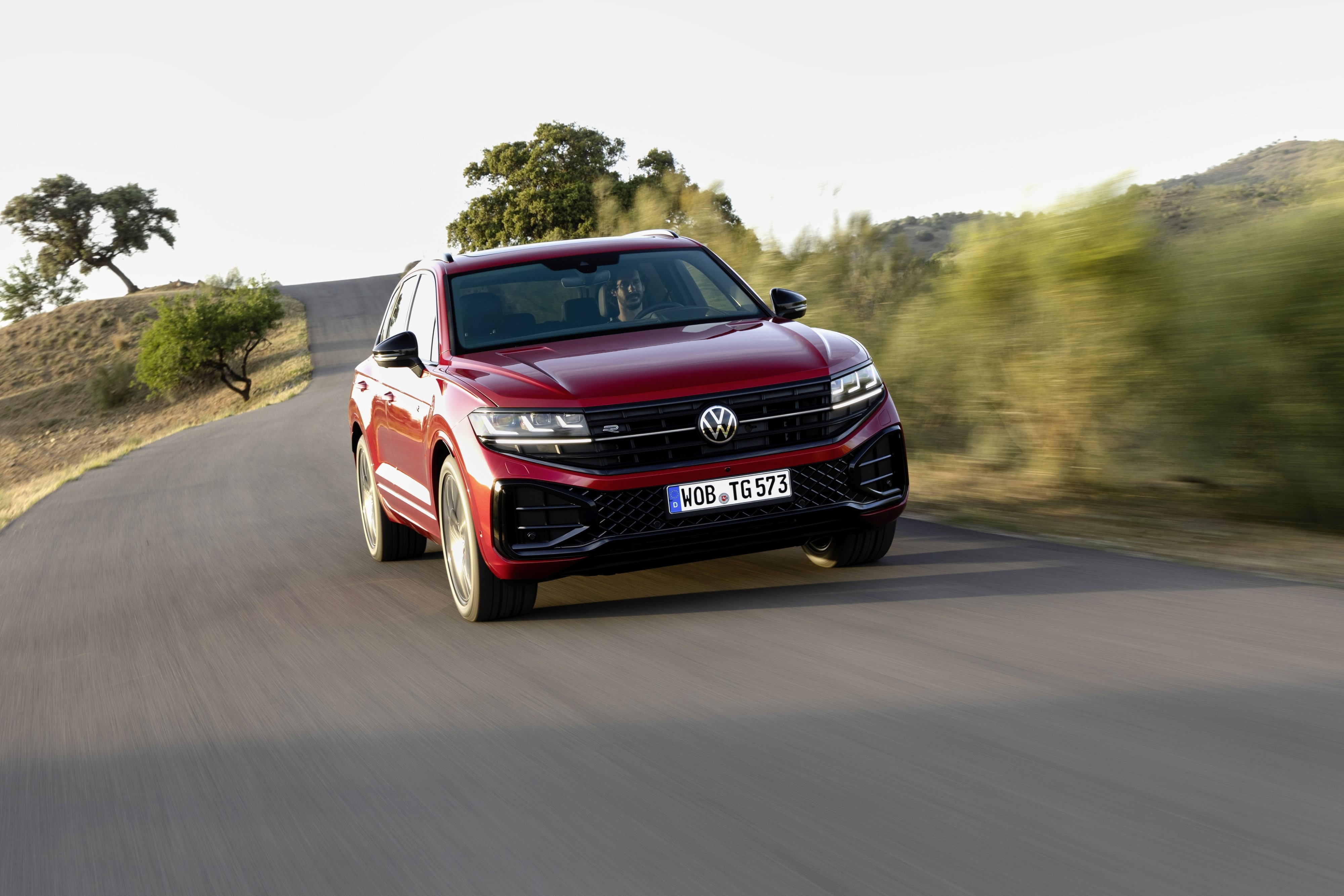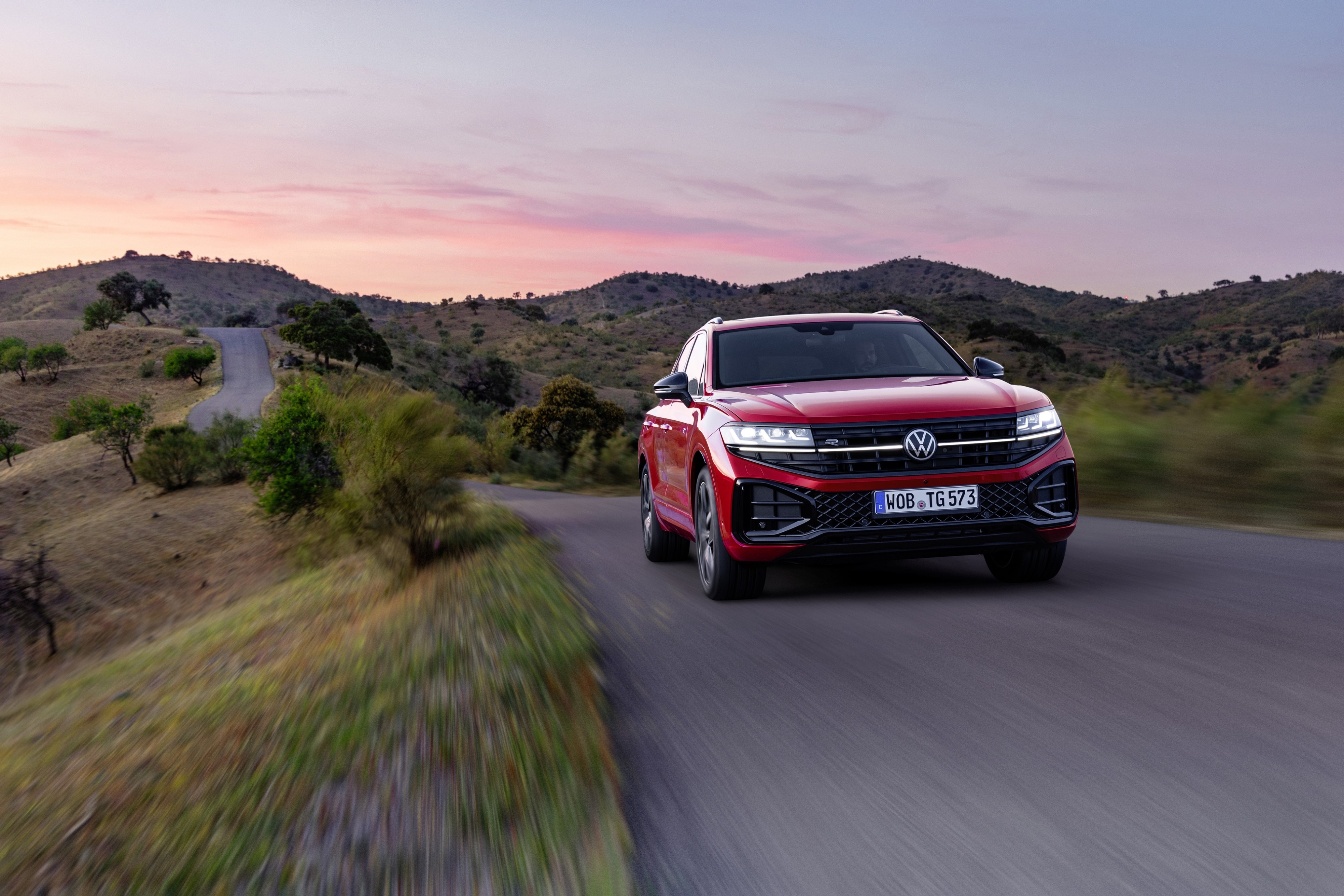 Introducing the new Touareg
The new Volkswagen Touareg is now available to order in the UK, with pricing starting from £67,640 to £80,370. With bright lights that don't dazzle, upgraded running gear and superior comfort, the latest upgraded Touareg strikes the perfect balance whether you are on-road, off-road or towing.
One of the most eye-catching features is the newly-developed IQ.Light HD LED matrix headlights, which use 38,432 LEDs to turn night into day. Three light modules in each headlight create an unmistakable design and project a lane of light ahead of the driver to provide maximum visibility without dazzling oncoming traffic. There's also lighting for cornering and poor weather with the optional Night Vision assist system – which detects people and animals using a thermal imaging camera.
The redesigned front-end features, for the first time on the Touareg, an illuminated horizontal strip in the radiator grille; a similar line across the rear also offers a first for any Volkswagen model in the UK, in the form of an illuminated red brand logo. New 20-, 21- and 22-inch alloy wheels will also turn heads when people see the new Touareg from the side.
The new Touareg is available in five powertrains, each with a 3.0-litre V6 power unit: one turbocharged petrol engine (340 PS), two turbodiesel engines (231 PS and 286 PS) and two plug-in hybrid drives (V6 petrol engine plus electric drive motor). The plug-in hybrid drive of the Touareg eHybrid delivers 381 PS, and the Touareg R eHybrid delivers a hefty 462 PS. All engines are paired as standard with an eight-speed automatic gearbox and 4MOTION permanent all-wheel drive.
Comfort and technology
The Touareg is already famous for providing high levels of comfort, and this is only getting better with the latest version.
The running gear has been revamped to allow an even greater spread between performance and comfort on all types of terrain, from smooth motorways and undulating lanes to bumpy and hilly tracks.
A roof load sensor works with the vehicle electronics and running gear for increased agility when carrying a roof box, and the all-wheel-drive Touareg has high-tech options such as active roll compensation and all-wheel steering. A plethora of innovative technology systems include Travel Assist (assisted driving up to a maximum speed), Area View (360-degree bird's eye view shown in the infotainment display console to assist with manoeuvring), Park Assist Plus with remote parking capability (allowing the driver to control parking remotely, via an app, from outside the vehicle), Trailer Assist (assisted manoeuvring with a trailer) and the previously mentioned Night Vision.
Upgraded interior
Volkswagen has upgraded the Touareg's interior for added comfort on long journeys, including soft armrests and even padding on the centre console to cushion people's knees from bumps. New door panels made of a foamed material come with attractive double decorative seams.
The Innovision Cockpit features the latest hardware and software, including lane-level navigation and high-resolution HD map data, voice control system and wireless app integration for smartphones. It combines a digital 12-inch instrument cluster and the Discover Premium infotainment system with a central 15-inch touchscreen. The two displays form a continuous digital landscape on one viewing and operating axis.
Prices and variants
Touareg Elegance 3.0 TSI eHybrid 381 PS: £68,810
Touareg Black Edition 3.0 TSI 340 PS: £72,070
Touareg Black Edition 3.0 TDI 231 PS: £67,640
Touareg Black Edition 3.0 TDI 286 PS: £70,320
Touareg R 3.0 TSI eHybrid 462 PS: £80,370
For more information call 01202 509925
Latest News