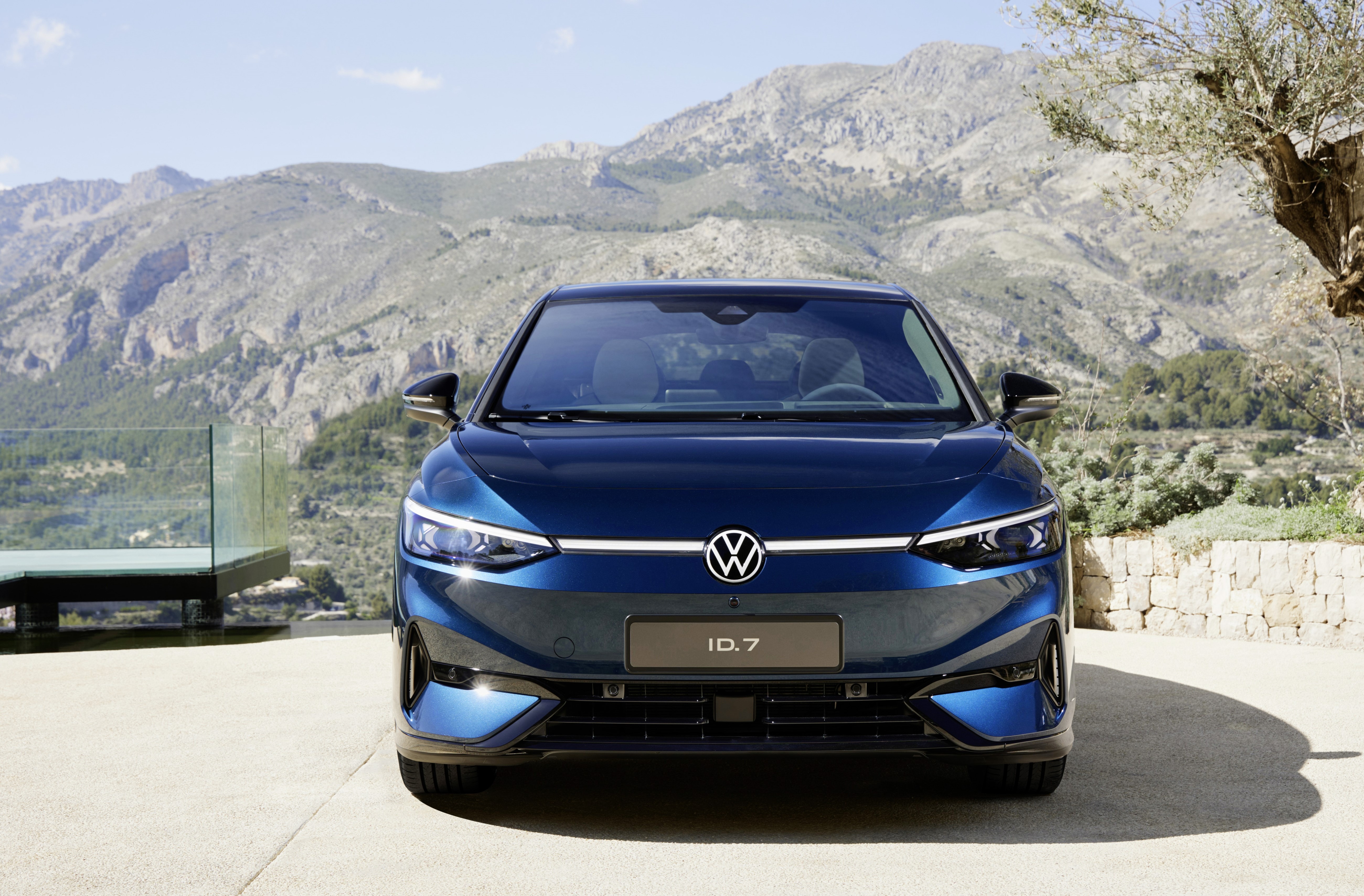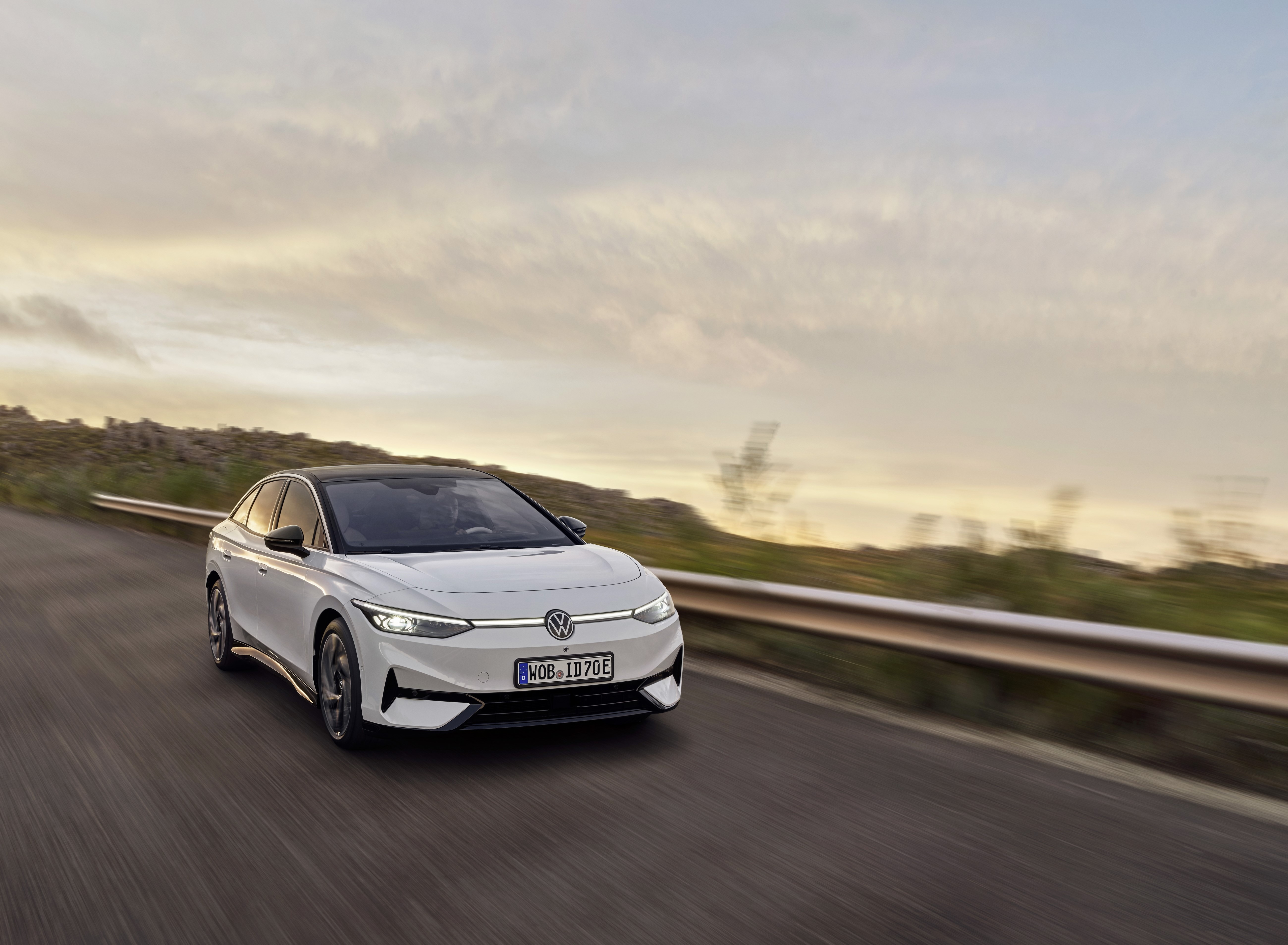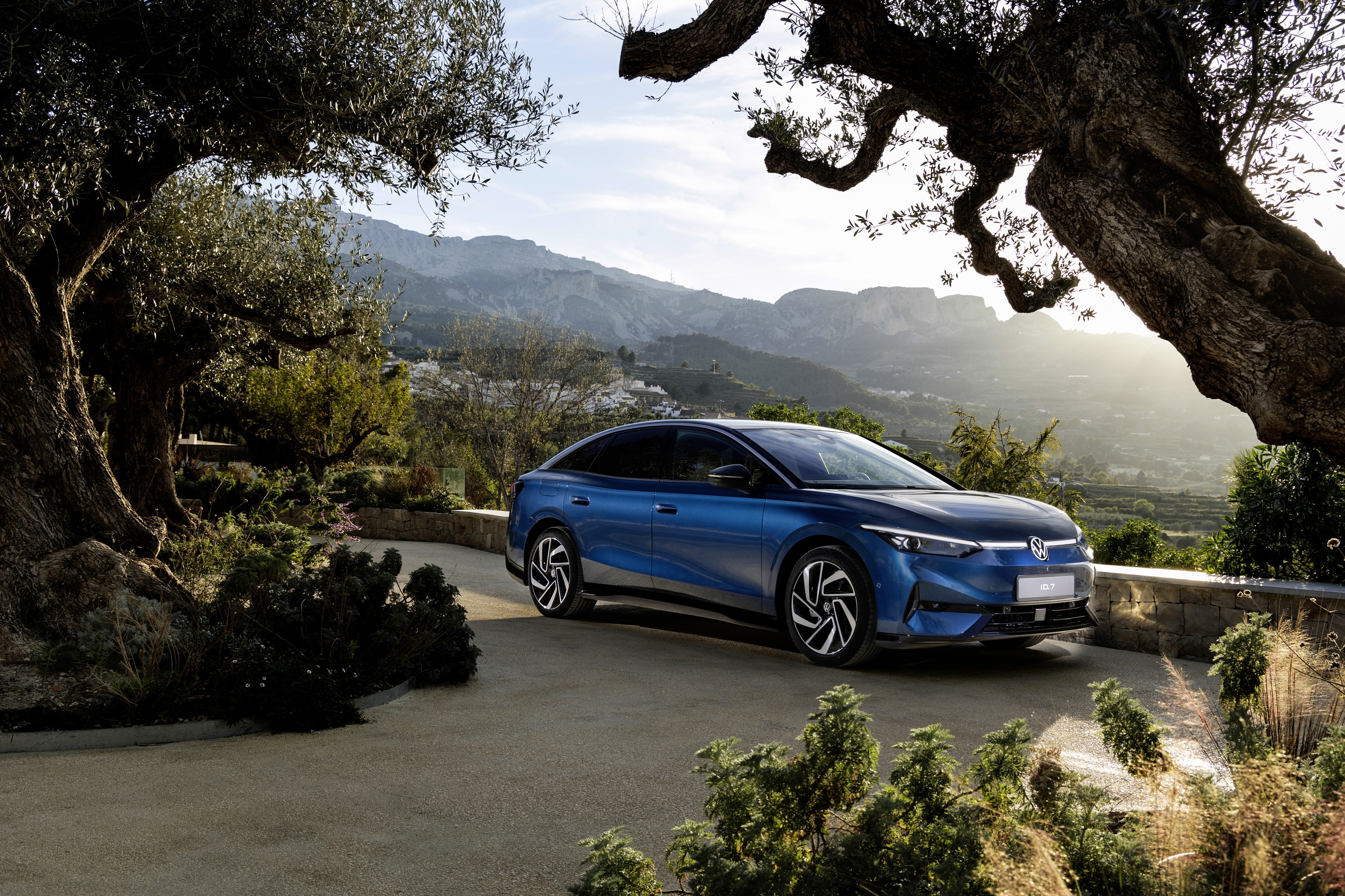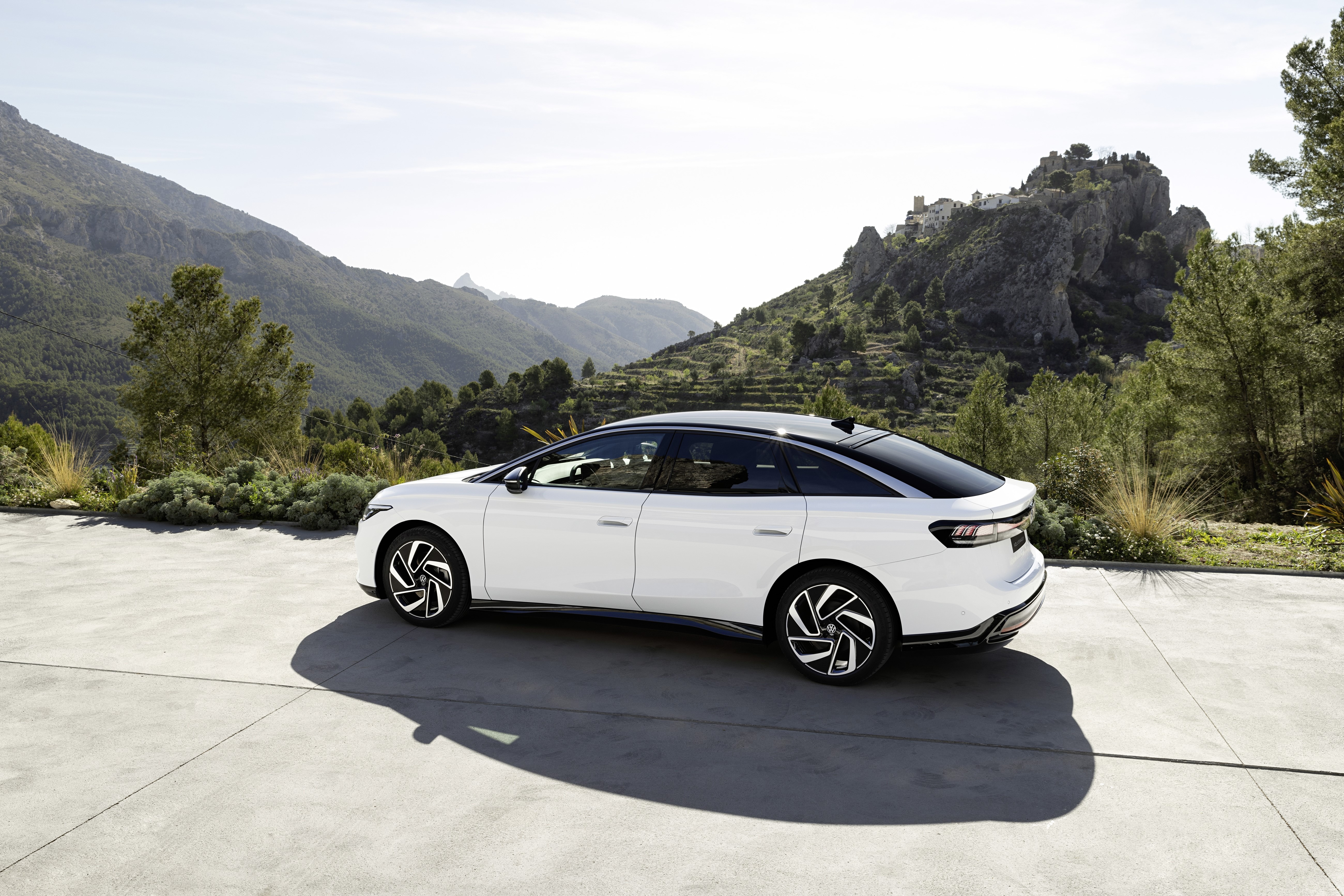 ID.7 Now open for order
Following its world premiere in April this year and the positive reviews, thanks to its sleek design, premium features and outstanding efficiency, Volkswagen's first all-electric upper mid-sized car and the brand's top-of-the-range ID. model is now available for order.
The introductory model, ID.7 Pro Launch Edition, allows fast DC charging at up to 175 kW and offers an extensive 384-mile range. A larger battery version due to arrive in 2024 will allow charging up to 200 kW and is projected to have a range of about 430 miles – enough to drive from London to Edinburgh without stopping.
Dynamic driving comes courtesy of the newly developed APP550 drive unit; it is the most powerful and highest-torque electric drive motor in a Volkswagen ID. model so far, with 210 kW (286 PS) on tap.
The ID.7 is almost five metres long and its aerodynamic design, with an elegantly sloping roof and coupé profile, helps it achieve a remarkably low drag coefficient for its size of just 0.23 Cd. The long wheelbase and short overhangs also create exceptional space for occupants.
Luxurious, high-quality materials combine with a smooth ride and excellent noise suppression to ensure quiet, relaxed journeys. Comfort can be enhanced even further with Volkswagen's new optional ergoActive premium seats, which have been certified by the German Campaign for Healthier Backs (AGR). The new front seats feature innovative massage programmes, automatic air conditioning and an advanced activation function for muscle groups in the spine and pelvic regions. The interior temperature is optimised using smart air conditioning, which the car initiates automatically as the driver approaches with the key. Best-in-class assistance systems are also included, such as Travel Assist with swarm data, which introduces assisted lane changing at speeds above 90 km/h on motorways, and automatic parking with a memory function over a distance of up to 50 metres.
The new panoramic sunroof with smart glass can be switched between opaque and transparent by touch control. Like many other functions in the ID.7, the roof can also be operated by means of natural voice commands, using the new IDA voice assistant and
Equipped with a head-up display and a new 38-centimetre (15-inch) infotainment operating and display concept, complete with freely assignable favourites buttons and – in response to feedback from customers – illuminated sliders to control cabin temperature.

Rod McLeod, Director of Volkswagen UK said "We are really excited to introduce the ID.7 to our customers. We know lots of people – including many business drivers – have been eagerly awaiting its arrival. The ID.7 is a hugely attractive package, offering state-of-the-art technologies that impress through their exclusivity, premium comfort and a really high degree of everyday usability."
Order your ID.7 today and receive £3,000 deposit contribution alongside a 4.9% APR personal contract plan (PCP) from Volkswagen Financial Services and retail customers ordering an ID.7 from 9 November 2023 until 2 January 2024 can get a free Ohme wall charger, or £750 in charging credit from We Charge by Elli*.
Contact our sales team on 01202 713000 for more information.

*T&C's Apply. Full terms and conditions for the offers, Ohme installation and finance are available online and from any Volkswagen UK Retailer.
Latest News