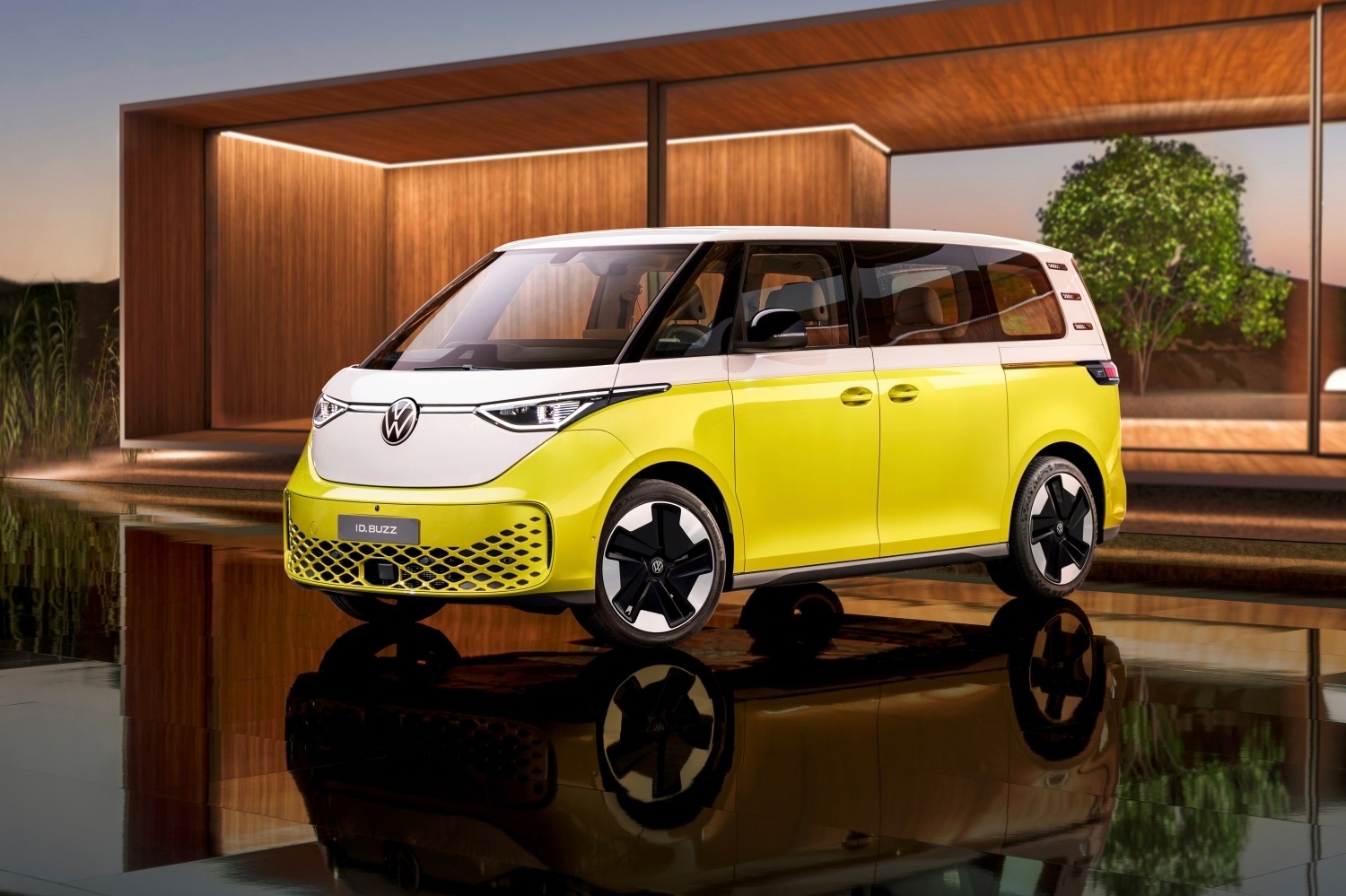 ID. Buzz crowned Electric Car of the Year at the Top Gear Electric Awards 2022
The new Volkswagen ID. Buzz which goes on sale later this year has been crowned Electric Car of the Year at the prestigious Top Gear Electric Awards 2022.
Judges praised the ID. Buzz for its iconic style, which pays homage to the original Volkswagen T1's design. High quality and responsive driving capabilities were also highlighted as impressive elements of the vehicle.
The ID. Buzz was said to be ideal for those with an active lifestyle, with a plethora of space inside, especially the boot capacity which is double the size of that found in a standard SUV.
Ollie Marriage, Head of Car Testing at Top Gear, said: "Everyone we met loved that VW has rediscovered its mojo and found the Buzz breezy, fresh, and invigorating. It's beguilingly simple and yet entirely uplifting. And that's why it's our electric car of the year."
The ID. Buzz is Volkswagen Commercial Vehicles' first all-electric vehicle. Built on the Modular Electric Drive Kit (MEB) platform, the ID. Buzz has been built from the ground up with electrification in mind. It will be available at launch as a five-seat passenger car from Breeze Volkswagen or in van form as the ID. Buzz Cargo at Breeze Van Centres.
Sustainability is a core part of the new ID. Buzz, with recycled synthetic material and leather-free interior in addition to the all-electric powertrain. The ID. Buzz is manufactured using sustainable components: battery housings and wheel rims are made from green aluminium and tyres from low-emission production, even the manufacturing and shipping of the ID. Buzz has a carbon-neutral footprint as well.

For more information about the ID. Buzz, contact your local Breeze Car Centre:
Breeze Volkswagen: 01202 713000
Latest News