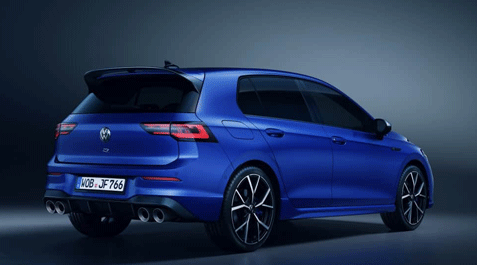 Golf 8 R WORLD PREMIERE!
Today, Wednesday 4th November marks the Golf 8 R World Premiere!
The new Golf R is the most powerful Golf model in the history of Volkswagen Golf, having made its first debut in 2002 with the Golf R32 at 241ps.
More powerful, more dynamic, more efficient, more closely integrated, more digital. The characteristics of the new eighth Golf generation. Yet another highlight of the new Golf 8 R is the all-wheel-drive system featuring selective wheel torque control on the rear axle!
Volkswagen has begun extending its range of sporty Golf models at extremely high speed, bringing debuts of the GTI, GTI Clubsport, GTE and GTD now followed by and topped with the R. It's been a much-anticipated wait to finally see what the Golf 8 R will look like, but it really doesn't disappoint.
More information on the generation 8 Golf R is coming very soon. Follow our social media channels for regular updates on product information and new showroom arrivals:
Facebook - @BreezeVolkswagen
Instagram - @breezevolkswagen
Latest News