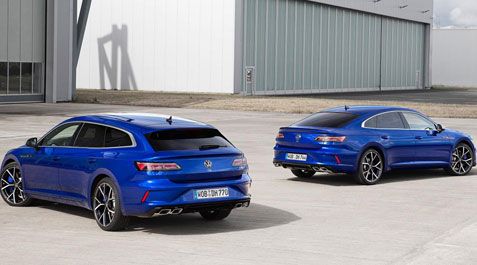 Arteon Shooting Brake R is here!
One becomes two: World premiere of the 2020 Arteon and Arteon Shooting Brake R
The world premiere of the new Volkswagen Arteon brings the Volkswagen Arteon Shooting Brake at the same time, a completely new interpretation of the estate concept. The two new models are characterised by an expressive and avant-garde design, with distinctive features including:
The continuous light strip on the front end

Striking chrome bars

New air intakes

Unique LED light signature at front & rear
Volkswagen Arteon e-Hybrid
For the first time ever in the Volkswagen Arteon, this new model includes a plug-in hybrid drive. With the long electric drive range, many Arteon eHybrid1 and Arteon Shooting Brake eHybrid1 drivers will be able to cover their daily driving distances with zero emissions locally. The two Arteon models are among the first of their kind to be available with a plug-in hybrid drive in the luxury mid-sized vehicle segment.
Volkswagen Arteon R
The Arteon R will be the flagship in the model series. Thanks to a new progressive technology known as R-Performance Torque Vectoring, the torque is distributed variably both between the axles and also between the rear wheels, depending on the driving situation by means of selective wheel torque control. This creates a new level of driving dynamics in this category.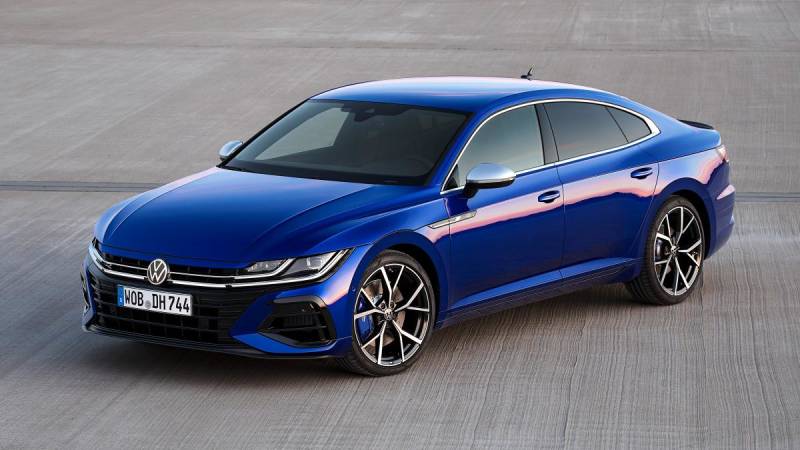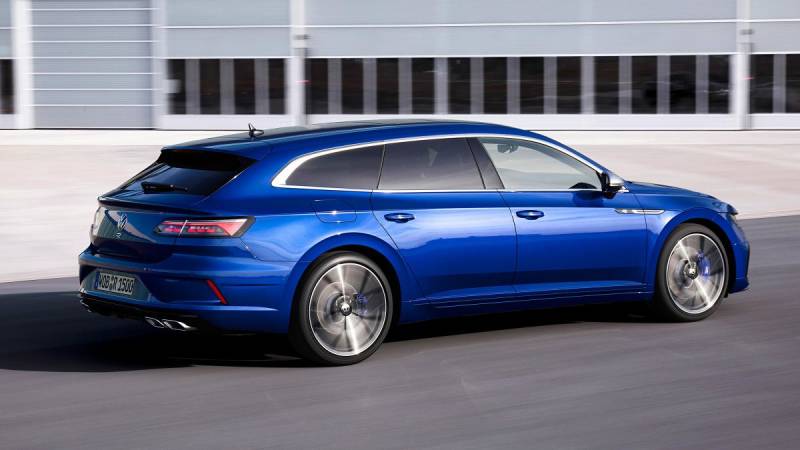 The range of technical innovations involves powertrains as well as further IQ.DRIVE assist systems. The optional Travel Assist system is a new option in this product line: The system enables partly automated driving within a speed range from 0km/h to 210km/h. Travel Assist makes driving in stop-and-go traffic and through roadworks in particular noticeably more convenient, with ACC for predictive speed control. The newly designed cockpit environment allows wireless integration of App-Connect Wireless for Apple CarPlay and Android Auto, with a powerful 700 watt high-end sound system customised specifically for the Arteon and Arteon Shooting Brake. Background lighting that can be adjusted in up to 30 colours is also optionally available to give the new interior an attractive finishing touch.
We hope to see the new variations of the Volkswagen Arteon at Breeze Volkswagen in early 2021. Please contact us if you'd like to be added to a mailing list upon their arrival:
Facebook - @BreezeVolkswagen
Instagram - @breezevolkswagen
Latest News