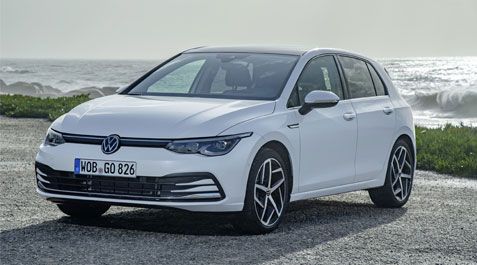 2020 brings 34 new model launches from Volkswagen!
The Volkswagen brand will be launching 34 new models worldwide in 2020, including 12 SUVs and 8 electric/hybrid vehicles!
Volkswagen COO Ralf Brandstätter commented: "We are at the beginning of a new era. We mean business with e-mobility. The brand will be investing €19 billion in future technologies through 2024, €11 billion alone in the further development of e-mobility."
"The Volkswagen ID.3 goes on sale in the summer, soon followed by the ID. Next, our first electric SUV. Our ID. family makes emission-free mobility accessible to many people for the first time. That is New Volkswagen."
The digital transformation roadmap is an important stepping stone for the company in its modernisation and digitalisation efforts.
Production has also become more efficient throughout 2019 with the Volkswagen brand exceeding its annual productivity improvement target of 5%. The improvement by the beginning of 2020 is expected to be more than 7%.
2019 was a successful year for vehicle premieres, particularly for the Golf 8 and ID.3 as well as Volkswagen T-Cross, Teramont, Volkswagen T-Roc R, and Volkswagen T-Roc Cabriolet being received extremely well by customers. We hope to see some of these models at Breeze in the first half of 2020, along with the following:
We will share official launch dates for Breeze Volkswagen once they have been confirmed, so in the meantime watch this space!
Contact the team at Breeze on 01202 713000, or via our Facebook page (@BreezeVolkswagen) or Instagram (@breezevolkswagen) for more information.
Latest News