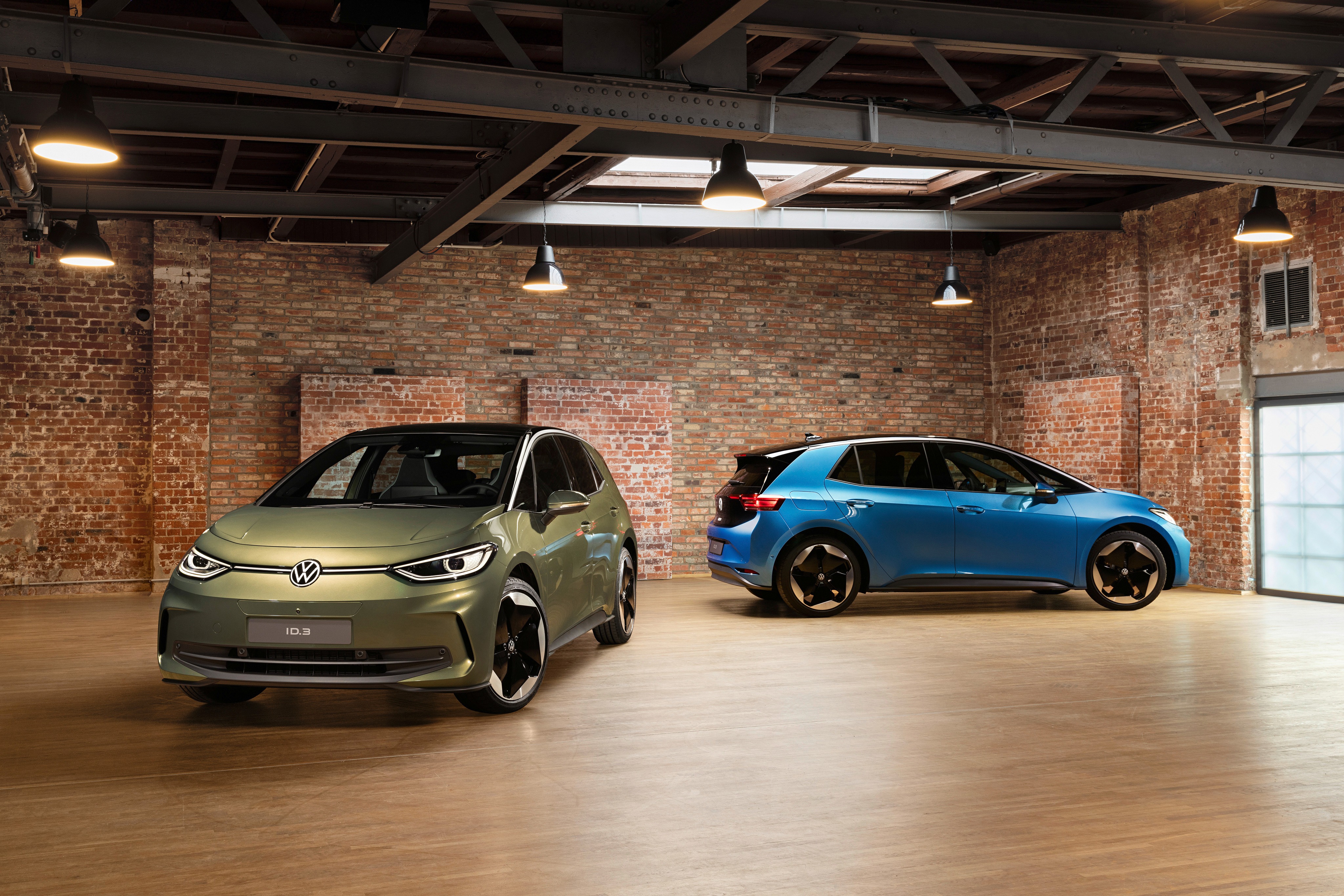 World Premiere of the facelift ID.3
Two and a half years after the first generation ID.3 launch, Volkswagen has released a comprehensive upgrade.
Imelda Labbé, Member of the Board of Management for Sales, Marketing and After Sales at Volkswagen said:
"With the second-generation of the ID.3, we are continuing the success story of our ID. family. The design has matured and the materials in the interior have been significantly upgraded. The new ID.3 demonstrates our clear commitment to quality, design and operability, and we have systematically taken on board the wishes of our customers."
In addition to the updated software, the compact electric car's sharpened exterior includes an extended colour range, including Dark Olivine Green, and refined interior design incorporating high-quality, animal-free and sustainable materials.
The latest software generation improves system performance and is able to receive over-the-air updates. Charging is even more convenient with the new ID.3 thanks to standard functions such as Plug & Charge – where the vehicle authenticates itself and starts the charging process as soon as the charging cable is connected, as well as the system detecting occupied charging stations.
On longer journeys, the Electric Vehicle Route Planner calculates charging stops using current traffic information and forecasts, alongside the battery charge level, to ensure the destination can be reached as quickly as possible. Charging stops are evaluated dynamically on the basis of the capacity of the individual charging stations, allowing the route planning function to suggest two short (high power) charging stops instead of a single (low power) long charging stop.
Kai Grünitz, Member of the Brand Board of Management responsible for Development added:
"With the new ID.3 we are bringing premium technologies into the compact class – in line with our Volkswagen goal of successively offering innovations in the whole model range. This is also reflected in the latest-generation convenience and assist systems in the ID.3. By using swarm data in the Travel Assist system, we are taking the next step on the path to highly automated driving."

The new ID.3 is one of ten electric models that Volkswagen will launch by 2026.
For more information and to book your test drive, contact our sales team on 01202 713000.
Latest News