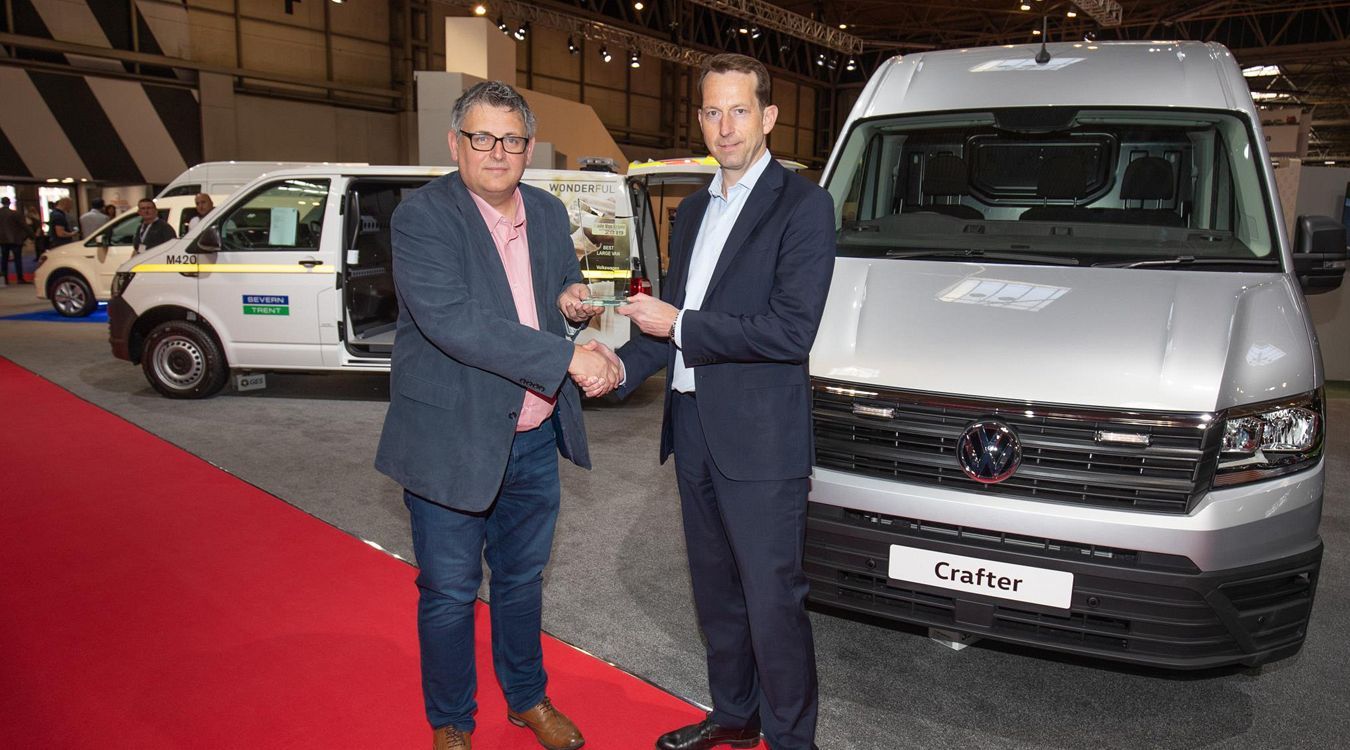 Volkswagen Commercial Vehicles claims two awards from the Trade Van Driver awards.
03 May 2019
We're delighted to announce that Volkswagen Commercial Vehicles have been recognised with 2 awards by Trade Van Driver magazine!
Trade Van Driver is the only magazine that caters for the owner-driver and small fleet operator and as such its awards are judged not only by the expert panel of journalists at the magazine but also by a panel of readers who use light commercial vehicles as part of their day-to-day business operations.
Volkswagen Commercial Vehicles won the Best Trade Van Range and Best Large Van awards.
Commenting on the Best Trade Van Range award, Trade Van Driver Magazine editor Matthew Eisenegger said: "Now sitting firmly at number 2 in the UK van sales chart, Volkswagen has created itself an excellent reputation among trade buyers."
Volkswagen Commercial Vehicles also claimed the Best Large Van award for its Crafter for the third year running. The judges said: "Traders who want a large van need look no further than the nearest Volkswagen dealer."
The awards were received by the Director of Volkswagen Commercial Vehicles, Carl zu Dohna at the Commercial Vehicle Show in Birmingham. He said: "It's great to receive these awards from Trade Van Driver and to be recognised as offering the best all-round range for light commercial operators. We work hard within the brand and our network to ensure we have a bespoke package for every business user, working with customers to help them drive their business forward."
For more information on how Volkswagen Commercial Vehicles could help your business, contact your local Breeze Van Centre:
Poole: 02120 713100
Southampton: 02380 663333
Portsmouth: 02392 652255
Latest News