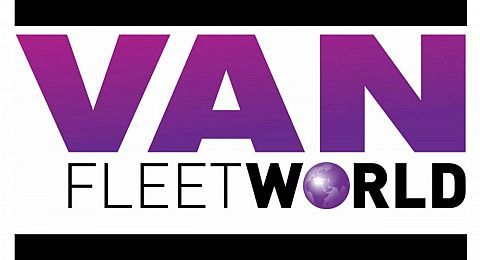 Triumph for Volkswagen Commercial Vehicles, at the Van Fleet World / Vans A2Z Van Awards 2018
23 March 2018
Volkswagen Commercial Vehicles has claimed four titles at the Van Fleet World / Vans A2Z Van Awards 2018 for its products and services. The brand topped the board to be named overall Manufacturer of the Year in recognition of the work it does in combining class-leading products with a suite of tailored services to suit van fleets, small and large.
The awards were judged by a panel of experts with the categories recognising innovative new products and services which cut costs, streamline operations and contribute to safer, more fuel-efficient fleets. The trophies were presented at an event held at Twickenham Stadium in London on 22nd March 2018.
Commenting on Volkswagen Commercial Vehicles' Manufacturer of the Year title, the judges said: 'Whether it's one or hundreds, running a van is a very different proposition to a passenger car. A van is a working tool, designed to fulfill a function. Not only has this year's winner developed an award-winning range of products that spans the requirements of the majority of operators, but it has also put in place an industry-leading specialist dealer and service network.'
Volkswagen's trailblazing move last June to fit autonomous emergency braking systems as standard to all its vans led to it also taking home the Best Van Safety accolade. The judges said: 'All too often, advances in vehicle safety are available as optional extras, only to be ignored by many buyers. By making autonomous emergency braking (AEB) standards on all of its new vans, Volkswagen Commercial Vehicles has ensured that all drivers benefit from what Thatcham Research calls 'the most significant development in vehicle safety since the seat belt'. Not only does AEB have the potential to reduce the number and severity of accidents, but it has also been proven to cut third party injury insurance claims by 45%.'
The brand also performed well in the vehicle awards, with the Volkswagen Caddy named Best Light Panel Van, the Transporter commended in the Best Medium Panel Van category, and the Crafter named Best Large Panel Van – an award shared with the new MAN TGE.
Collecting the awards on behalf of the brand was James Allitt, Head of Planning and Supply for Volkswagen Commercial Vehicles. He said: 'I'm extremely proud of these awards. To be named Manufacturer of the Year by these publications proves that the effort we've put into developing our products and services is paying off. Our customers rely on us to work with them to find the right mobility solutions to keep their businesses moving forwards. Backed up by our dedicated network, we'll continue to deliver on this promise.'
These accolades come on top of an already impressive winning streak from Volkswagen Commercial Vehicles. Earlier this month its Volkswagen Caddy, Volkswagen Transporter Kombi, Volkswagen Amarok, and Volkswagen Crafter all claimed titles at the Business Van Awards, and last November at the Commercial Fleet awards, it won three Van of the year categories for the Caddy, Transporter, and all-new Crafter, as well as the coveted Van Fleet Manufacturer of the Year crown.
If you would like information on any of the Volkswagen Commercial vehicle range, please contact your local Breeze dealership.
Poole 01202 713100 or Southampton 02380 663333
Latest News