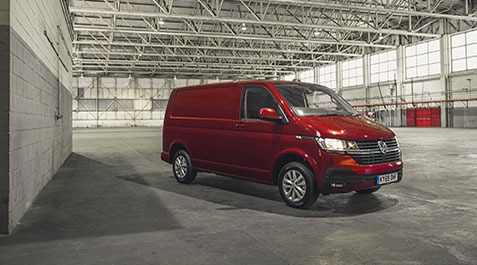 Transporter 6.1 wins award for Best Medium Van!
Volkswagen Commercial Vehicles scoops double award at 2021 Business Van Awards!
Transporter 6.1 named Best Medium Van with Volkswagen Commercial Vehicles being awarded Best Used Van Programme
The Business Van Awards are judged by a panel of industry experts, who praised the panel van for its reliability, efficiency and drive. The 6.1 has a contemporary design, comfortable interior with more space than ever before. It also maintains the impressive legacy of practicality and quality dating back to the iconic 1950 Transporter.
Volkswagen Commercial Vehicles were also awarded the Best Used Van Programme title for the second consecutive year, commended for its customer support as well as its comprehensive warranty and roadside assistance. The Approved Used Programme gives buyers the same peace of mind when buying a used van as a new one - all purchases come with a comprehensive Volkswagen Warranty and full Roadside Assistance. They are also given the reassurance that Volkswagen expert technicians have performed extensive checks to guarantee the van is ready for the road.
"We are delighted to have been honoured with these awards this year. The Transporter 6.1 has grown in popularity since its launch last year as demonstrated by prestigious awards such as this." said Claire English at Volkswagen Commercial Vehicles.
The Transporter 6.1 is available across all Breeze Van Centres with plenty of choices across our Approved Used range. Call your local Van Centre for more information or to book in:
Poole Van Centre - 01202 713100
Southampton Van Centre - 02380 663333
Portsmouth Van Centre - 02392 652255
Latest News