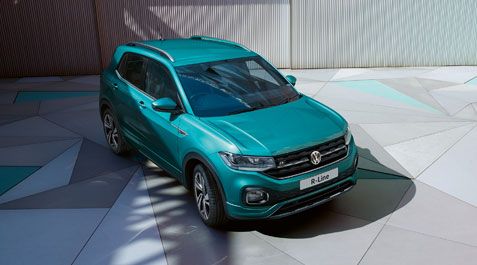 The T-Cross lands Best Compact SUV award!
Volkswagen T-Cross named Best Compact SUV at the BusinessCar Awards 2019
The smallest SUV out of the Volkswagen range has been chosen as the best-in-class for company car drivers. Awarded for its strong choice of engine sizes and variations, stylish look and handling around town, the T-Cross was praised by the panel on receiving the award.
The 2018 award went to its compact SUV sibling, the T-Roc. The Volkswagen Golf was also highly commended in the Drivers Choice category, a new award for 2019.
This isn't the only award for the Volkswagen range this year, with towing-related trophies for the Touareg, the Tiguan awarded Most Dependable SUV and the T-Roc named Small SUV of the Year AND Small Car of the Year.
The judging panel commented on how the T-Cross offers a "stylish design, typical Volkswagen quality interior, a choice of efficient engines and agile behaviour around town".
"The T-Cross is an exemplary all-rounder, with style, practicality, capability and efficiency all at the forefront of its armoury. Recognition of its talents and the versatility of its qualities by publications like BusinessCar show how suitable it is for everyone - whether it's company car drivers, young families, city dwellers or outdoor adventurers," says Claire Haynes, T-Cross Product Manager at Volkswagen UK.
The Volkswagen T-Cross is available for order from Breeze Volkswagen. Our Sales Team can be contacted on 01202 713000 or at BH12 4QY.
Latest News