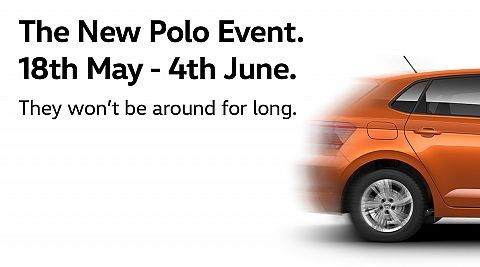 The Polo event 18th May - 4th June 2018.
14 May 2018
Join us between the 18th May - 4th June '18 to take advantage of our New Polo event.
Buy a new Polo on Solutions Personal Contract Plan and receive:
1 year's free insurance*.
2 years' free services*.
£1000 towards your finance deposit*.

*T&C's apply excludes Polo GTI & GTI+.
Click here to find out more about the new Polo or contact our sales department on
01202 713000.
Latest News