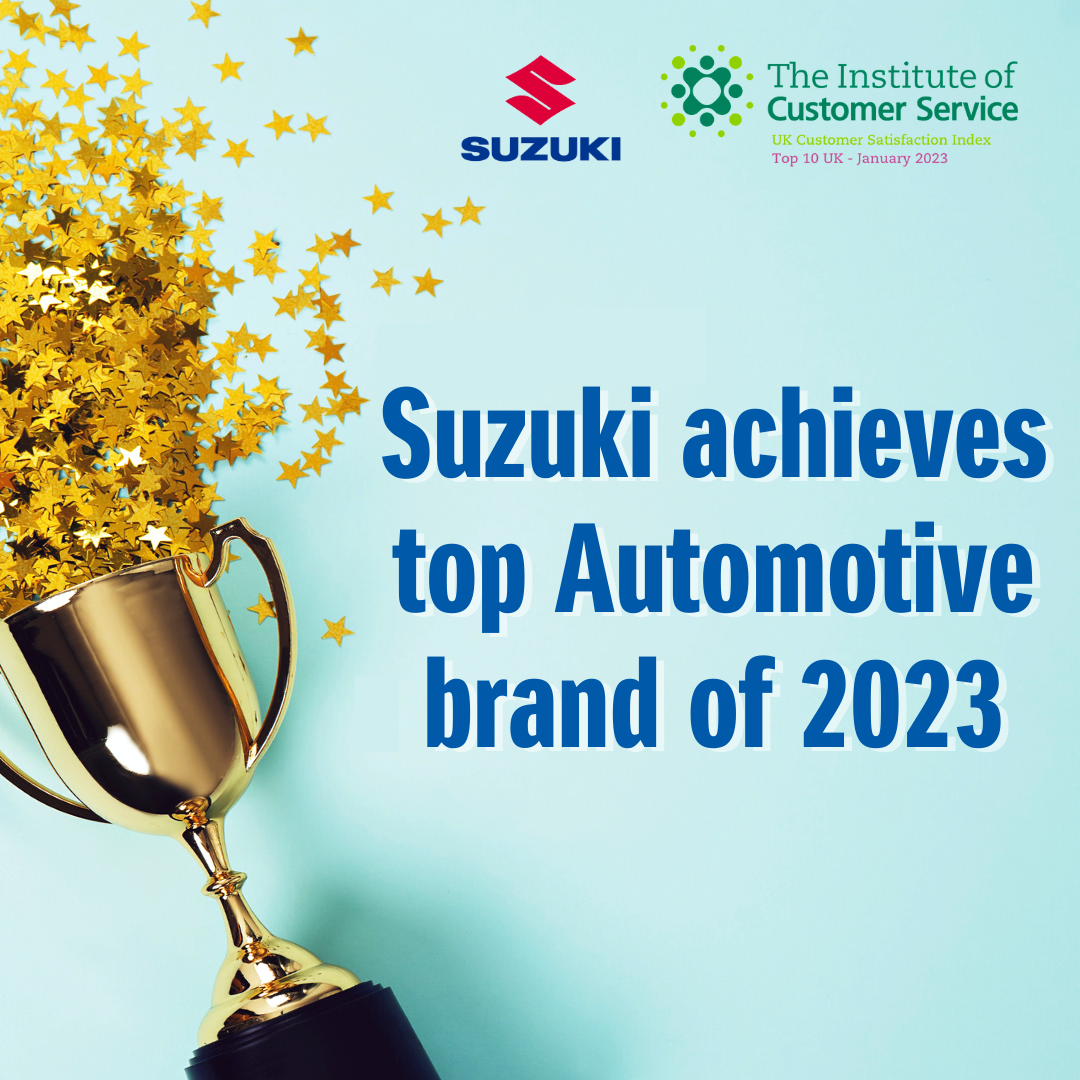 The Institute of Customer Service has awarded Suzuki Top Automotive Brand of 2023
Suzuki has achieved the first position in the Automotive sector of The Institute of Customer Service's UK Customer Satisfaction Index (UKCSI) for the sixth time! They were also in joint 8th position across all measured sectors from over 260 organisations, climbing from 17th overall in the January 2022 UKCSI.
The index measures customer satisfaction across the country and asks over 10,000 consumers to rate their experiences of dealing with companies across 13 sectors, including those in the motor industry.
Suzuki was 26 places ahead of the next Automotive brand from the full list of companies measured, even further ahead than in the previous UKCSI rankings in July 2022.
Latest News