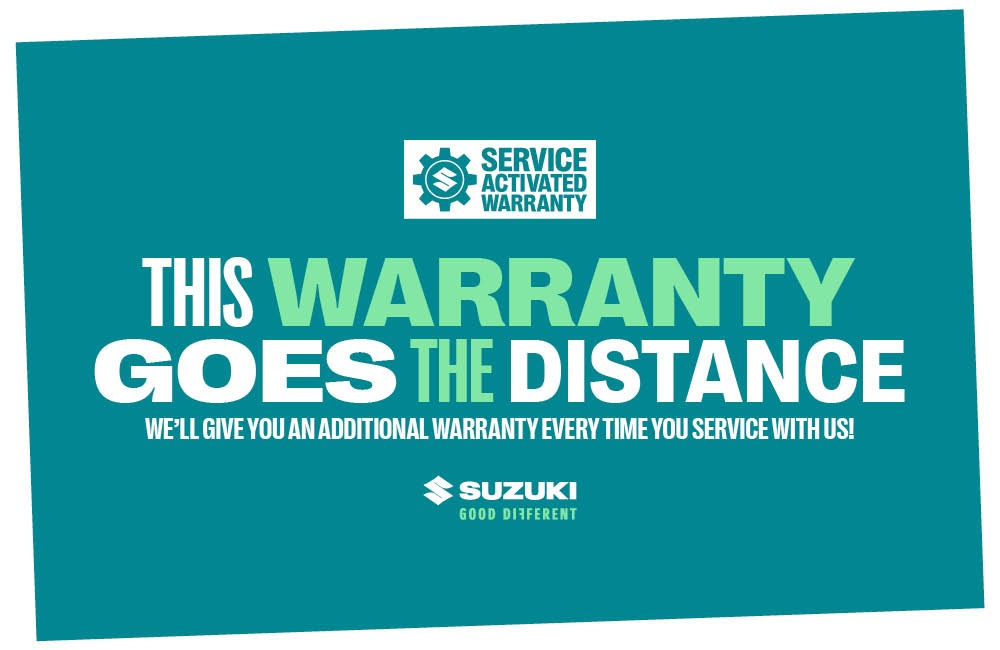 Service Activated Warranty
With the Suzuki Service Activated Warranty, you are covered from the moment you take delivery of your Suzuki.
Every new Suzuki comes with a warranty that covers you for the first 3 years or 60,000 miles, whichever comes first.
Older than 3 years? Don't worry, when you get a service with Breeze Suzuki and we will give you a Service Activated Warranty through to your following scheduled service*, up until your car turns 7 years old or reaches 100,000 miles.
How to get your service-activated warranty
When you next bring your car in for a service at Suzuki, you'll receive your unique code – don't lose it! To claim your additional warranty all you need to do is scan the QR code and enter your details. It's easy peasy, simple and free!
https://www.suzuki.co.uk/service-activated-warranty/
For more information contact us today!
*Suzuki Warranty Full T&Cs
Maintaining the vehicle's recommended service schedule, customers can gain an additional 12 months or 9,000/12,500* miles (whichever occurs first) Service Activated Warranty from the date of each service, until the 7-year/100,000 miles (whichever occurs first) limit is reached. Only Suzuki models originally sold through UK Suzuki authorised dealers qualify for the Suzuki Activated Warranty and customers must be residing in the UK. All repairs must be carried out by a Suzuki Dealer/Service Centre. Customers must register details on the Suzuki Website portal using a unique reference code generated by the Suzuki Dealer/ Service Centre at the time of service.
Latest News