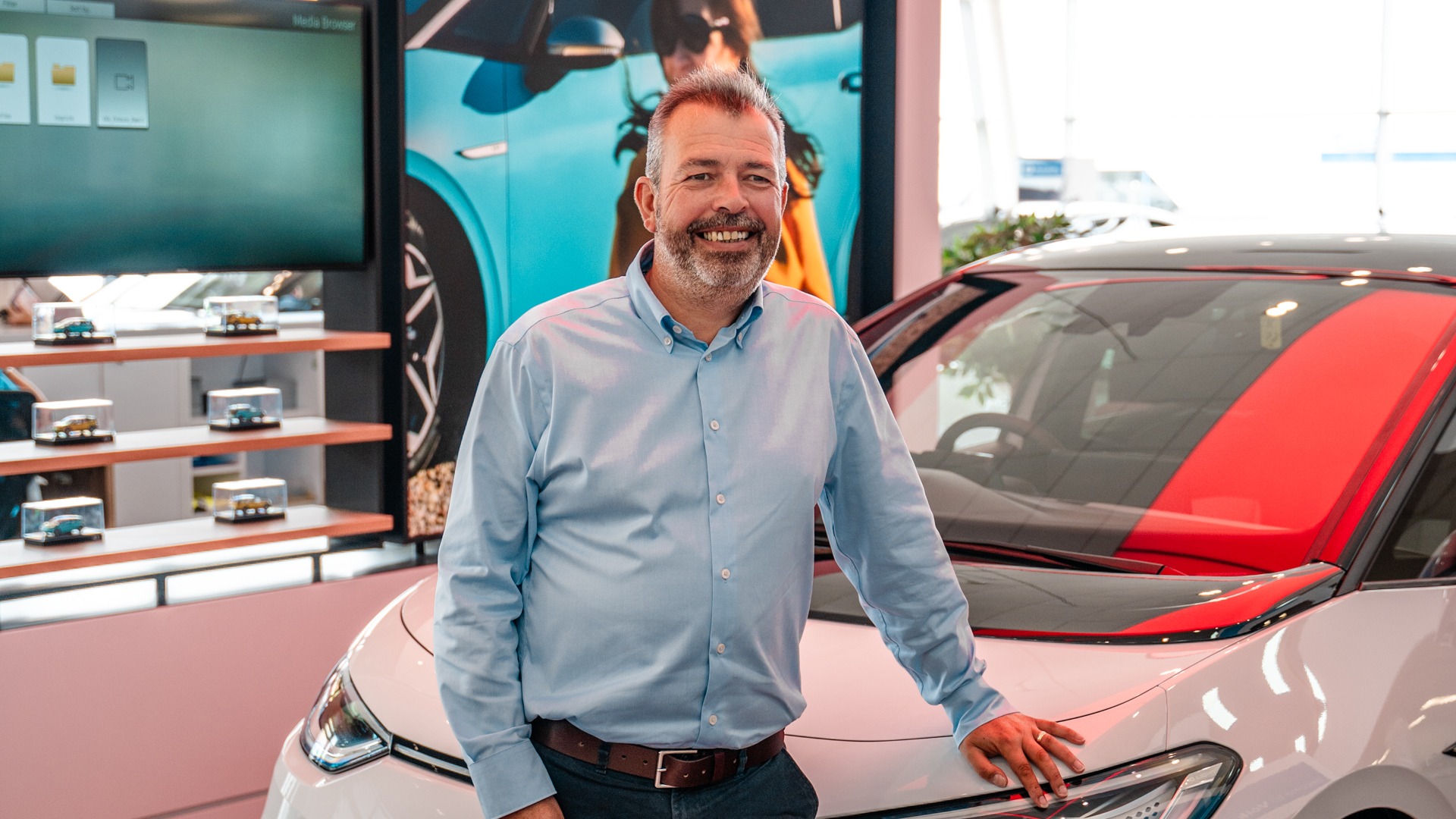 Sam Patterson joins Breeze to drive business fleet solutions forward
As part of an on-going strategy to develop services for the local business market, we are pleased to welcome Sam Patterson to Breeze as Group Fleet Sales Manager.
With over 30 years' experience in both family-run and main dealerships, from Cornwall to Hampshire, Sam is delighted to bring his skills to Breeze and the Volkswagen brand.
Sam said, "This is an exciting new challenge with a class-leading brand and well-respected local business.
As the only VW approved corporate fleet department in the South of England, the team and I are ideally placed to provide mobility solutions to businesses small and large, with a focus on working alongside our customers as they grow."
Sam and his team will be visiting companies across the conurbation, helping fleet managers and sole traders to assess their automotive needs and advise on suitable vehicles from the Volkswagen car and commercial vehicle range.
The team can also help businesses navigate difficult decisions around electrification, charging infrastructures and vehicle choices as they prepare for an electric fleet.
Michael Gunner, Group Operations Director, added: "Breeze is committed to providing a comprehensive fleet offer for local businesses, and Sam will help bring our many support services – from initial Business Contract Hire to short-term vehicle rental and mobile servicing - into one easy solution for efficient fleet management. We are delighted to welcome him to the team."
For further information on the vehicles and services available at Breeze, or to arrange an appointment with the Fleet team, please email sam.patterson@breeze.co.uk or call 01202 713000.
Latest News