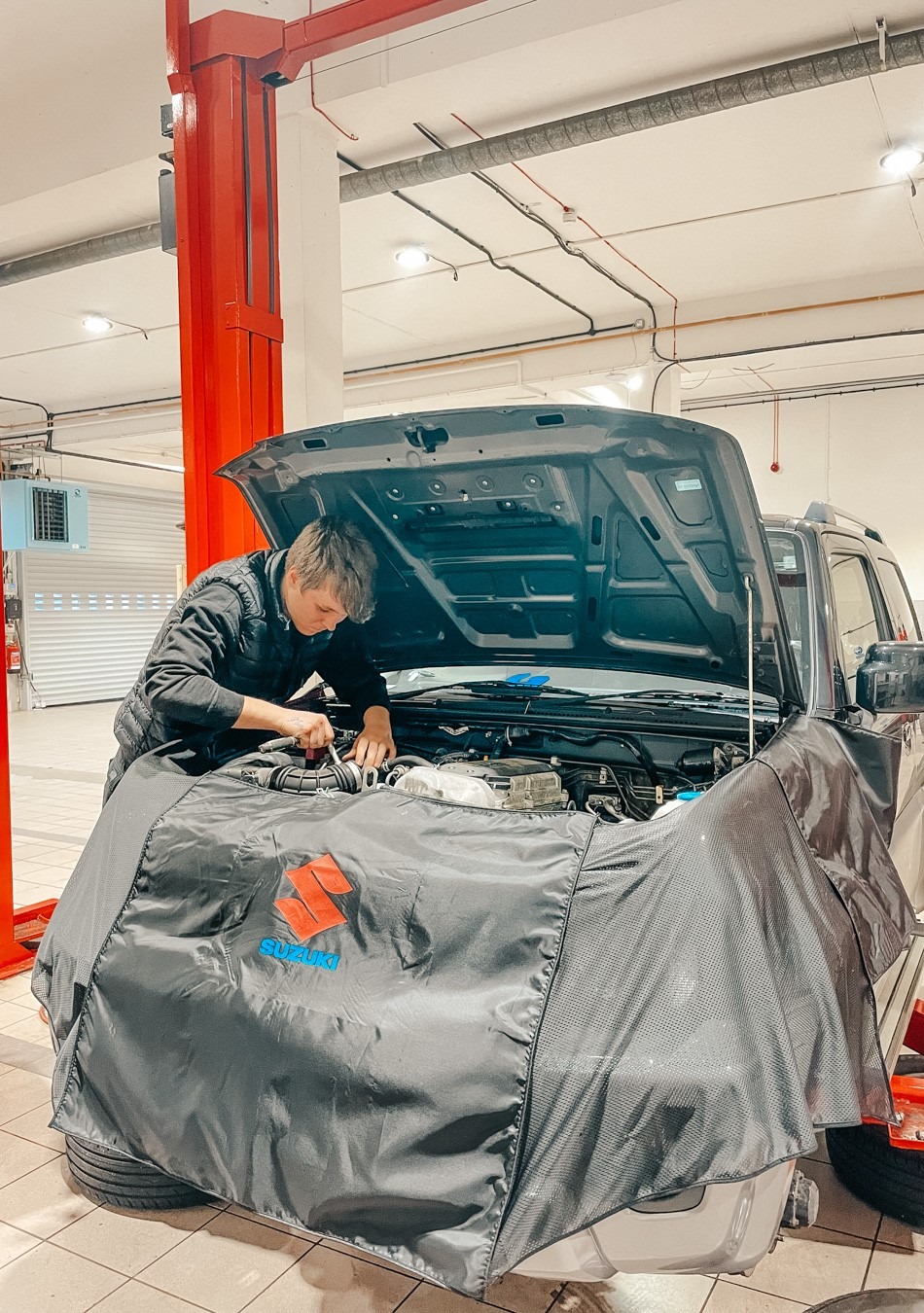 Meet Kaci Our Suzuki Apprentice Technician
Kaci joined the Breeze Suzuki team as an Apprentice Technician in October 2022, straight after college.
"I've always been a hands-on learner and didn't enjoy learning in the classroom so, for me, an apprenticeship was a much better fit than university. And a Technician apprenticeship means I get to spend all day working on cars, which I love."
Kaci's normal working day involves arriving at Breeze Suzuki before everyone else to set up the workshop and start the machines. When the Suzuki qualified technicians arrive, he begins his car repairs ensuring they meet manufacturer specifications and standards.
"In my first 3 months I've already learned so much about different car makes and models, how they work and how they can be fixed, as well as the small but vital tasks that keep a workshop running smoothly, such as cleaning and placing tools back correctly."
Kaci will become a fully qualified Suzuki Technician when he completes his apprenticeship in 2025, then has his sights set on becoming a Master Technician. Good luck Kaci!
Latest News