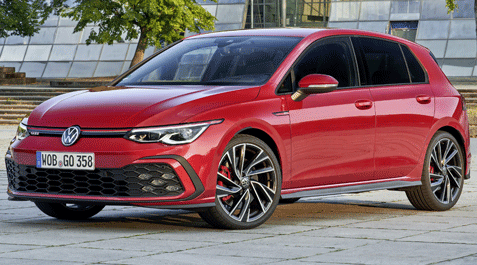 Golf 8 GTI wins award for 'Best All-Rounder Car'!
'Best all-rounder car' award given to the Golf 8 GTI!
Huge congratulations to the much-anticipated Golf MK8 GTI that arrived with us here at Breeze Volkswagen only last week, receiving an award at Autocar Britain's Best Cars Awards!
A new award has already been given to the Golf GTI in recognition of its universal appeal, following other specifications of the Golf model being awarded 'Family Car of the Year' and overall 'Car of the Year' in other ceremonies.
The Golf GTI has been given this award for its ability to "tackle every journey, task and occasion you can think of - not least keeping its driver interested." Merit was also awarded for versatility, practicality, space, agility, and compactness alongside performance, value, driver engagement, and desirability!
"No single car has done more than the Golf GTI, over eight model generations and more than 40 years, to demonstrate how ready people are to pay a premium for a hatchback of extra-special status and abilities, from which they know they can get their money's worth in everyday use," says Mark Tisshaw, Editor of Autocar.
Andrew Savvas, Managing Director at Volkswagen UK said "The Golf GTI personifies the 'people's car' philosophy for which the Volkswagen brand is famous. Take a Golf: the benchmark compact family car described by many as 'all the car you ever need'. Now add just the right amount of power, performance, and driver engagement to the already crisp-handling standard car, and you've got a model that offers an entertaining driving experience, personality in abundance, performance aplenty yet also supreme everyday usability."
Follow our social media channels to keep up to date with the latest product releases, information, and showroom arrivals.
Facebook - @BreezeVolkswagen
Instagram - @breezevolkswagen
Latest News