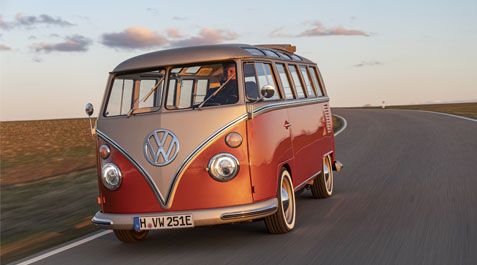 Electric power - The new E-Bulli concept vehicle
A crossover of high-end classic and high tech electric vehicle...a 1966 classic with 2020 electric drive
Volkswagen Commercial Vehicles (VWCV) has unveiled the e-BULLI as a concept vehicle, an icon with zero on-road emissions and made up of the latest Volkswagen electric car modules.
It began with the audacious idea of switching a historic Bulli over to a drive system producing zero emissions on the road, in order to bring it in line with the challenges of a new era. As the basis for the future, the e-BULLI team chose a T1 Samba Bus produced in Hannover in 1966, spending half a century on the roads of California.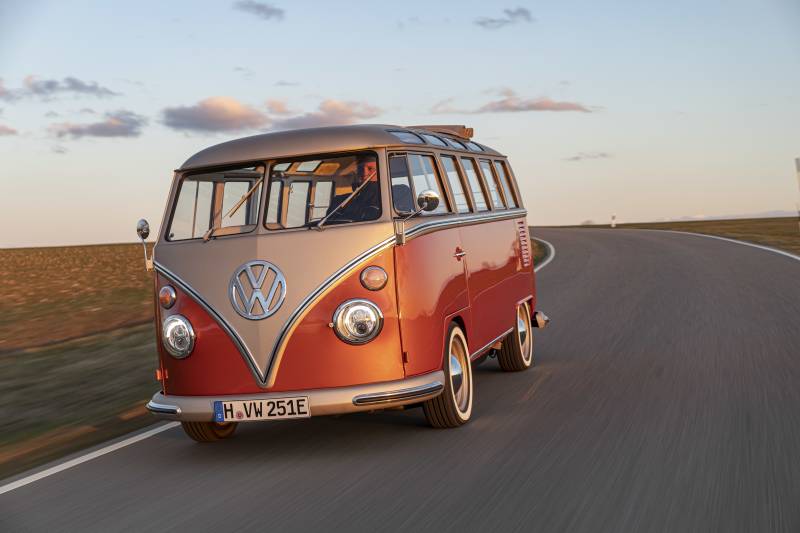 The new electric drive system components
The 32 kW (44ps) four-cylinder boxer engine gave away in the e-BULLI to a silent Volkswagen electric motor delivering 61 kW (83ps). With a maximum torque of 212 Nm, the new drive provides more than twice the force of the original T1 engine from 1966 (102 Nm).
As in the new ID.3 and future ID.BUZZ, the high-voltage battery is housed centrally on the vehicle floor. This layout lowers the e-BULLI's centre of gravity and thus improves its driving characteristics.
CSS (Combined Charging System) enables charging to 80% power in 40 minutes at fast-charging points
The range with one full battery charge is more than 200 kilometres
Improved design for comfort, safety and more dynamic handling
Compared to the original T1, the e-BULLI drive feels completely different. The chassis has been redesigned to contribute to the new dynamic handling.
The new interior look was developed by the Volkswagen Commercial Vehicles design centre in co-operation with VWCV Vintage Vehicles:
Two-tone paintwork finish - 'Energetic Orange Metallic' and 'Golden Sand Metallic Matte'
New round LED headlamps with daytime running lights
LED charge indicators
Two-tone seating - 'Saint Tropez' and 'Saffrano Orange'
Start/Stop button for the electric motor
A large panoramic folding roof
Tablet-integration in roof console - Volkswagen 'We Connect'
Please note: This vehicle is currently a concept vehicle produced by Volkswagen Commercial Vehicles.
Follow our Facebook page (@BreezeVanCentres) and Instagram (@breezevancentres) for updates.
Latest News