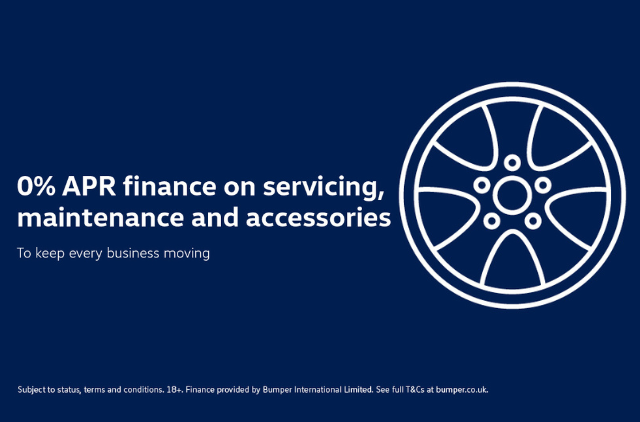 0% APR finance on servicing, maintenance and accessories
Did you know that we are offering 0% APR finance on the cost of servicing, maintenance, repairs and accessories from £300 up to £5,000?
We offer two flexible options:
Pay nothing now: 3 equal monthly payments, with nothing to pay for up to 40 days

Spread payments even further: pay 25% of the cost on the day and pay the balance in 5 monthly instalments (or 8 if the cost is above £1,500)
It's easy to apply and there are no additional fees to worry about, so if you're looking to get some work done to your van, don't hesitate to speak to one of our service advisors.
Call your local van centre for more information!
Latest News